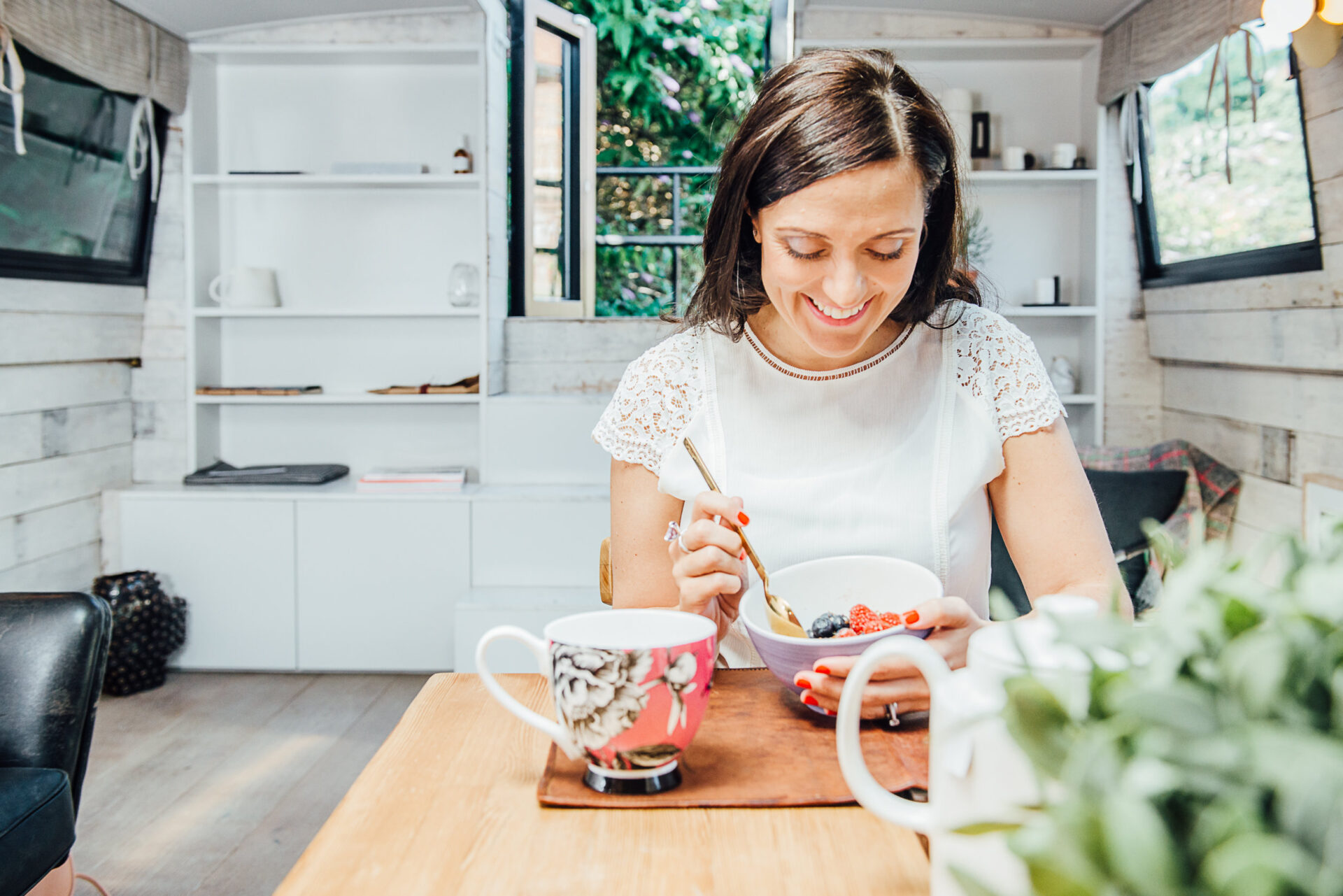 When was the last time you took a moment to think about your hormones?
Many of us don't even give them a second thought, going about our everyday lives and forgetting how hard these incredible chemical messengers work. For the rest of us, it's likely that we only pause to think about hormones when they are causing chaos – perhaps when you're riding the monthly hormonal rollercoaster (PMS, cramps, heavy periods, missing periods, mood swings) or if you've just had a baby and you find yourself bawling one minute, and beaming the next. And lets not even talk about the symptoms that can come with 'the change'!
Unfortunately, there are also those of us who find just the word 'hormone' fills them with dread, with symptoms from conditions like PCOS and endometriosis governing lives. Yet, whatever we may think of them (and how little we may think of them!), our hormones are there all day, every day.
In fact, there's very little that our amazing hormones don't do. From our gorgeous curves to our quality of sleep and even our digestive system, there are all sorts of things which they are involved with.
Yet, in spite of this – and in spite of the fact that we say 'it must be your hormones' to excuse everything! – many of us ladies are still unsure about what they are. This is not a criticism at all, merely an observation. It's unfortunate that so many hormone-related topics are taboo, so we don't talk about them. But this lack of understanding, together with the pressures of modern life, can lead to hormonal mayhem. There are many things can throw them out of synch, leaving the holy grail of hormonal harmony just out of reach.
The different types of hormones and their functions
Before I tell you how to get to this 'Promise Land', we need to discuss what these hormones actually are.
Put simply, our hormones are the body's chemical messengers. Every moment of the day, they whizz through the bloodstream, traveling to our organs to let them know the work that needs to be done.
There's a hormone for all our functions, too – even those you didn't even know existed!
Let's look at 7 types of hormones in the body:
The love hormone (oxytocin) which responds to touch,
The stress hormone (cortisol) which tells us when to run when we're in danger,
The metabolism regulator (thyroid),
The sex hormones (progesterone, oestrogen and testosterone) needed for a healthy cycle and fertility,
Mood-boosting hormone (serotonin)
The hunger-quelling hormone (leptin)
Of course, I could go on, and there are many, many more. But, really all you need to know is that there's a hormone for everything!
What Are the Signs of Hormonal Imbalances?
Sadly, we all live busier and more hectic lives than ever before. As a result, I see more and more people suffering the woes of hormonal imbalances. You see, there are many things that can throw our bodies out of synch – a poor diet of refined carbs and sugars, too much stress on the body, too little fat and protein, too little sleep, or too many toxins.
Signs of hormone imbalance include:
Mood swings
PMT or PMS
Low mood or depression
You are snappy, irritable and angry (sometimes all at once)
Your libido is non-existent
Your periods are heavy or irregular
Headaches and migraines
Your periods are MIA (amenorrhoea)
You have a muffin top or excess weight around the belly
Skin breaks out
Vaginal dryness
Difficulty sleeping or staying asleep
You feel constantly fatigued or have brain fog
You have tummy cramps, bloating or digestive woes
You have excess hair on your face and thinning on your head
You have cravings for carbs, sugars, alcohol or other foods
Any of this sound familiar? However hopeless it may feel, I promise that things can and will get better – I am evidence of this! You don't have to accept hormonal imbalance as your 'norm', and you can lead a healthy, happy life.
When things are thrown out of balance, it can not only affect your day, but your health too, even if everything else is seemingly perfect. I know the feeling – I had a season ticket to the hormonal roller coaster for many years, and I also wear the scars of PCOS, hypothroidsim, low progesterone, Adenomyosis (aka uterine endometriosis) and two miscarriages.
A hormonal roller coaster I worked to climb off, and I am so pleased I did. My story if anything attests to the body's amazing resilience and the difference it makes when we honour our hormonal health.
My own journey inspired me to dive deep into the literature around hormonal health, the findings confirmed that we are not linear beings and that balancing hormones requires lifestyle and diet changes. Seeing the results not only in myself but in my clients as well inspired me to write The Balance Plan in the humble hope to help as many ladies as possible join me on the other side of hormonal mayhem.
The way I see it is, when balanced, our hormones can create a beautiful, synchronised dance, like a graceful Viennese waltz. But for many of us, that monthly dance is more like doing the hokey cokey, using the wrong feet!
Of course, we are all individuals, and we are all beautifully different. Therefore, the signs of a hormonal imbalance can be different for each one of us, and hormone imbalances come in many guises.
That said, there are some typical clues that your hormones are haywire – especially with my Sassy Six hormones:
Progesterone
Testosterone
Oestrogen
Cortisol
Thyroid
Insulin
There are many hormones at work in your body, but there are six key players that I have identified as being so intricately link and they play key roles in making you feel like your sassy self
5 natural remedies to balance your hormones
Want some hormonal harmony for yourself? Here are a few fundamental things from my six pillars in The Balance Plan that you can start trying today to get the balance:
The benefits of balancing your hormones include
Reversing infertility to get pregnant
Prevent and cure acne
Lose weight
Improve sex drive
Improve testosterone levels in males
And many, many more!
1. Nourish your body
Our food supply forms the building blocks for our hormones. In particular, we need to eat healthy fats and protein to produce healthy hormones. We also need to ditch processed foods and refined sugars! Click here to get my lowdown on fats.
2. Manage your stress
I know, easier said than done but when we're feeling wired or whipping around in constant stress mode, our bodies produce too much cortisol, AKA the stress hormone. This puts a strain on the body and can throw our hormones out of balance. I love short meditations and deep breathing to help de-stress.
3. Eat More Greens
I call these my Detox Warriors. Cleansing, leafy greens such as spinach, Chard and kale can help to cleanse the body and support the liver, which has a super important role in hormonal balance. Give my superfood green smoothie a try!
4. Cut Back on Coffee
I know I know, killjoy! But while a little good quality coffee is OK, most of us overdo it and it has been linked with exacerbating PMS symptoms. Try cutting back while trying alternatives like matcha tea, which is lower in caffeine and high in antioxidants.
5. Heal your gut and aim for healthy digestion.
An unhealthy gut can wreak havoc on your digestive system and cause hormonal problems, too. To clean up your gut, avoid processed foods, added sugars and hydrogenated oils. And eat plenty of foods to restore gut balance, these include bone broth, fermented foods such as sauerkraut, and high-fibre foods like leafy greens.
Final Words…
Above all, favour consistency above perfection! My advice is always to follow the 80/20 rule. 80% of the time, enjoy a balanced diet filled with nutrients. The remaining 20%, you can let your hair down and go with the flow. By balancing your hormones, you can get that vibrancy back – that zest for life, as well as beautiful, glowing skin, to keep you looking and feeling fabulous.
---
Angelique Panagos is a registered nutritional therapist, author of 'The Balance Plan', thought-provoking speaker and total foodie. She specialises in hormonal health, stress management, weight management and digestive wellness. Her philosophy is that food is healing and nourishing, affecting each cell in our body – impacting our lives, bodies, emotions, and even our thoughts. Her approach works to make people feel their best in a supportive yet inspiring way.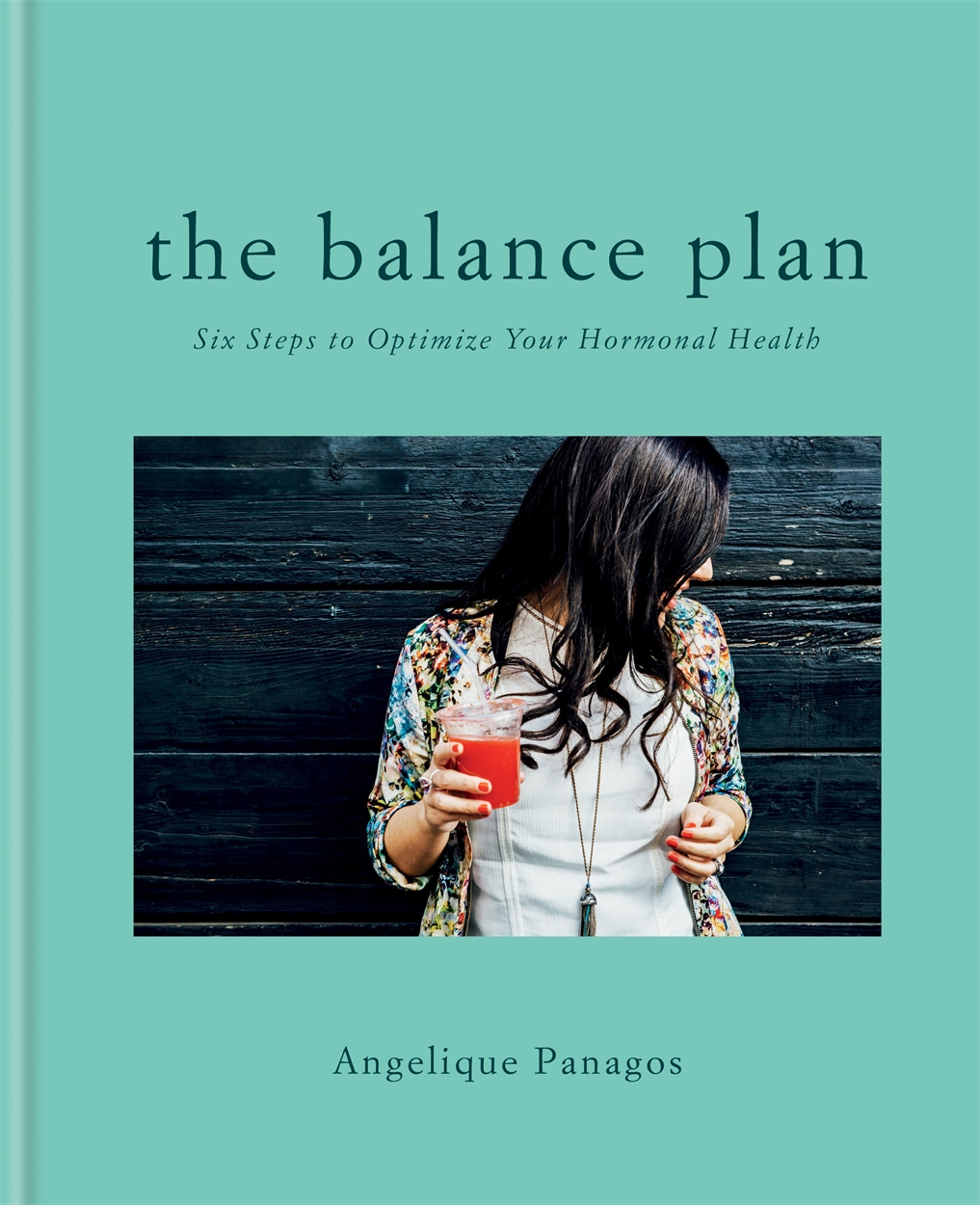 Discover more about Angelique on Twitter @apnutrition, Instagram @angeliquepanagos and at www.angeliquepanagos.com
Want to go further? Try my 28-day Healthy Mouth Healthy Body Challenge
Have you had issues with hormone imbalance? Leave your experience below.