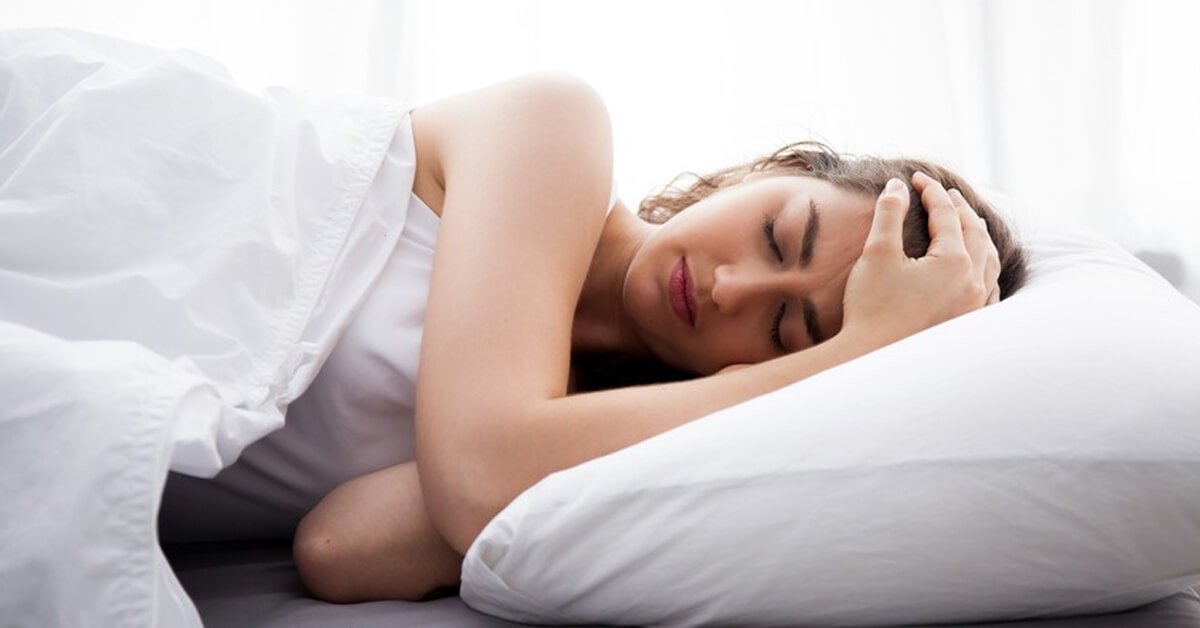 Imagine the sound of tooth enamel screeching against under 250 pounds of force per inch. That's what dentists think when they see teeth grinding in patients. For a long time, I would prescribe a night splint to prevent damage to the teeth. To address the cause, I would talk about stress. These people usually work or study long hours or report stressful family situations. Stress plays a part, but teeth grinding also reveals how people breathe during sleep. To put it more correctly, teeth grinding hints at a set of sleep disorders and lack of oxygen during sleep. It's a little-known condition known as upper airway resistance syndrome. And it is far more common than you'd expect.
Tooth enamel is the hardest surface in the body. The very idea that people would simply grind their teeth down didn't make a lot of sense to me. Severe cases of teeth grinding can even wear the front teeth away. That's right down to exposing nerves. When it happens, the experience is extreme tooth pain. It severely changes the height of the face and smile. Treatment is very difficult and expensive.
It's estimated that 70 million Americans suffer from sleep disorders. You may ask how the number could be so big? Many people simply don't know they are at risk. They also have sleep disorders that are hard to pick up and even define. The relatively small number of diagnoses are those with obstructive sleep apnea.
In this article, we explore the sleep disorder epidemic of people choking during sleep. And how a simple dental finding of teeth grinding can prevent a lifetime of sickness.
Typical teeth grinding and upper airway resistance syndrome presentation
Teeth grinding is a very common finding in the dental exam. Studies suggest that 8-31% of the people suffer from night or daytime teeth grinding. Often people are unaware of teeth grinding at night. For those that do know, it's usually because a partner has told them. Or they have a headache or jaw pain in the morning.
People who have stressful jobs or home life seem more susceptible to teeth grinding. But a critical piece of the puzzle is breathing-related sleep disorders.
The people I would see who reported teeth grinding also had a similar set of symptoms. There were more females, with small jaws and necks. They had tiny mouths with crowded teeth who either needed or had orthodontics.
That was the dental findings, but another set of symptoms kept coming up. They would often describe another set of health issues. These included problems with digestive health, anxiety, depression, and daytime drowsiness. Not to mention problems concentrating or as they called it, brain fog.
Dig a bit deeper, and they would report sleeping on their stomachs. They have trouble sleeping on their backs and always wake up face down against the pillow.
Obstructive sleep apnea is often grouped with overweight, middle-aged males. But people with teeth grinding syndrome were slipping through the cracks.
The condition as it turns out was upper airway resistance syndrome or UARS.
Upper airway resistance syndrome and silent oxygen deprivation
Upper airway resistance syndrome (UARS) was termed by Stanford's Christian Guilliminauilt in 1993. They described a group of young women and men who complained of fatigue and daytime sleepiness.
They all underwent a formal sleep study and did not test positive for OSA. However, by treating them as if they had obstructive sleep apnea, symptoms improved in many.
A range of symptoms is related to upper airway resistance syndrome (UARS):
Small jaw, crowded teeth or previous orthodontic work (especially extraction orthodontics)
Unable to sleep on back
Small mouth and neck
Low blood pressure
Fainting or light-headedness
Sinus pain or infection
Chronic stuffy nose
Deviated septum
Temporomandibular dysfunction (TMD)
Headaches or migraines
Digestive problems like irritable bowel syndrome, Crohn's disease, diarrhea, constipation, bloating
Cold feet and hands
Depression or anxiety or chronic stress
Brain fog, daytime sleepiness or concentration problems
Allergies, skin rashes
Researchers have been unable to agree on an exact test or diagnosis for UARS. Tests cover a range of measurements. Including clinical observations and sleep tests such as polysomnography (PSG).
Different attempts define UARS, including:
Apneas (pauses in sleep)
Daytime sleepiness
Esophageal pressure
Respiratory effort related arousals (RERAs).
UARS symptoms have been found to sit alongside or mimic functional somatic syndrome.
This is a set of conditions or symptoms including:
Irritable bowel syndrome
Chronic pelvic pain
Fibromyalgia
Non-cardiac chest pain
Tension headache hyperventilation syndrome
Chronic fatigue syndrome
Any of these problems alongside teeth grinding may be signs of UARS. The concern is that you're not getting restful and healing sleep. It's all connected to oxygen and breathing.
Lack of oxygen during sleep
People with upper airway resistance syndrome have frequent respiratory effort related arousals (RERAs). It's due to higher pressure in the airways that send a message of 'choking' to your brain. If you suffer RERAs all night long, your body cannot enter deep REM sleep.
Healthy sleep should move through the different stages throughout the night. As you enter REM stages, the brain undergoes cleansing processes. When an arousal from a closed airway goes to your brain, deep sleep can't be achieved.
Obstructive sleep apnea (OSA) is diagnosed by polysomnography (PSG). The presence of pausing in breathing (apneas) is measured by the apnea-hypopnea index (AHI).
OSA suffers experience airway obstruction, apnea then arousal. In UARS, there is no apnea, but airway obstruction then arousal or RERA. So people with UARS have an AHI of 0, or in other words, they don't have pauses in breathing.
RERAs tells the brain to activate the sympathetic stress system. This can open the airway – pushing the jaw forward – which can cause teeth grinding. People often don't wake from sleep during a RERA. That's why teeth grinding often occurs without you knowing it.
RERAs result in a disrupted and incomplete sleep. Instead of resting and healing the brain, the body enters fight or flight mode. Stress hormones then release throughout the night as airway constriction continues.
How sleep disorders cause inflammation and stress
Upper airway resistance syndrome helps to explain why some people experience teeth grinding. The body is in a state of survival. RERA's and stress hormones create the precise opposite scenario to restful sleep. The problem becomes an imbalance in the autonomic nervous system (ANS).
The ANS is a balance between sympathetic and parasympathetic. Sympathetic excites the body to increase heart rate and blood to muscles. Parasympathetic relaxes and slows the body. It increases blood flow to the digestive system for absorption and rest.
During sleep, the nervous system should be in parasympathetic mode. Sleep disorder related RERAS send the body into an excited, defensive state.
Today chronic stress is very common. It's easy to place teeth grinding in that basket. But it's likely hiding the insidious presence of upper airway resistance syndrome.
The sympathetic release of stress hormones causes inflammation and metabolic unrest. During sleep, the body should be removing metabolites in the brain built up through the day. In survival mode, the brain can't do this.
UARS nearly always present with daytime sleepiness. Brain fog, fatigue, and mood disorder are also common. Many people with UARS experience light-headedness and episodes of fainting. Studies show that 23% of UARS sufferers have low blood pressure. Sometimes dangerously low.
The sympathetic nervous system also switches the digestive system off. Stress and survival mode takes the body's focus away from feeding. The brain sends blood away from digestion as it receives messages that it's in danger. Teeth grinding is common with anxiety and digestive problems like irritable bowel syndrome. These also include diarrhea, constipation, ingestion, bloating or reflux.
This all might sound a bit dire. The good news is there is hope. Rectifying nighttime breathing is possible. It's then common for digestive and stress-related digestive issues to improve.
Resetting the stress response can in healing inflammation and improving mental health. The first step is to find the cause of sleep disorders.
Breathing, oxygen deprivation and sleep disorders
During sleep, your tongue, throat and facial muscles all relax. The result is a decrease in the size of the airway during sleep. When you have a small jaw, you have less space for nighttime breathing.
Crooked teeth are related to mouth breathing and incorrect tongue position. The correct way to breathe is through the nose. Your tongue should press against the roof of the mouth. Daytime tongue posture helps tongue muscles open the airway during sleep.
A small airway with poor airway muscle tone decreases volume. This is when the pressure in the airway increases. The only difference between UARS and sleep apnea is that the body doesn't stop breathing. Instead, arousals or RERAs wake the brain up to open the airway.
People with UARS don't test positive for oxygen desaturation. That's another reason why UARS has often been overlooked. The body is still struggling for air, but it can't be diagnosed in the same way as sleep apnea.
In part 2 of this series, we'll look at how upper airway resistance syndrome links to getting braces and crooked teeth.
Do you suffer from symptoms of sleep disorders like upper airway resistance syndrome? Let us know your experiences below.
For more information on Dr. Lin's clinical protocol that highlights the steps parents can take to prevent dental problems in their children: Click here.
Want to know more? Dr. Steven Lin's book, The Dental Diet, is available to order today. An exploration of ancestral medicine, the human microbiome and epigenetics it's a complete guide to the mouth-body connection. Take the journey and the 40-day delicious food program for life-changing oral and whole health.
Click below to order your copy now:
US AMAZON
US Barnes & Noble
UK AMAZON
Australia BOOKTOPIA
Canada INDIGO