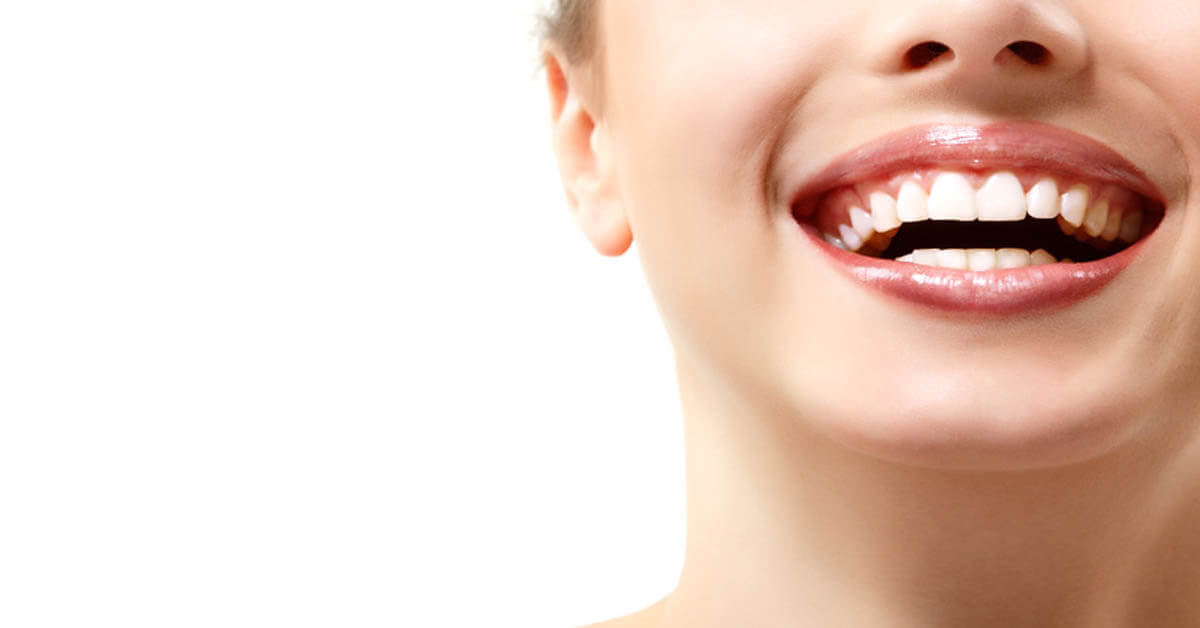 Did you know your teeth have the potential to heal themselves naturally?
While the enamel or outer portion of our teeth doesn't regenerate, the next layers, your dentin does. This powerful ability is one of the wonderful characteristics of our teeth.
A recent and fascinating study found that an Alzheimer drug, called tideglusib, encourages teeth to regenerate themselves. Tideglusib stimulates stem cells within the pulp of teeth, which causes them to generate new dentin.
While teeth are in a constant process to heal themselves naturally, this drug promoted it at a much higher rate. In fact, enough growth occurred that filled in spaces caused by trauma, including cavities and tooth decay.
However, this news doesn't mean anyone should stop taking care of their teeth. In fact, one of the dangers of this study is that if this drug is one day regularly used to treat cavities it could encourage poor oral hygiene.
Your teeth are the only organ that penetrates the host internal tissue and exists in the outside environment. There's a thin oral integumentary tissue, which allows this transition to exist. This transitionary tissue makes your teeth extremely vulnerable to microbial invasion.
And because your teeth are super vulnerable (though they are well protected by your immune system) you must take care of both your teeth and your immune system health to maintain strong healthy teeth.
Now that I've gotten that very important point across, let's look at this fascinating study closer.
How an Alzheimer's Drug Can Regrow Teeth
The Alzheimer's drug, tideglusib, works by switching off an enzyme called GSK-3, which regulates multiple cellular processes including influencing Alzheimer's and generating dentin.
When GSK-3 is switched off, the signals which normally tell your teeth to stop creating dentin are blocked, and therefore your teeth keep creating more dentin freely.
In the study, researchers soaked a tiny biodegradable sponge with tideglusib and inserted it into a cavity. After six weeks, they found the growth of dentin was significant enough to repair the damaged tooth.
The sponges used in the treatments were made of collagen, so they eventually disintegrated into the mouth without leaving anything but a repaired tooth behind.
It's really quite amazing that something so simple had such rapid results.
The lead researcher of the study, professor Paul Sharp said, "The simplicity of our approach makes it ideal as a clinical dental product for the natural treatment of large cavities, by providing both pulp protection and restoring dentin," and I agree.
This isn't the only study that has found a way to regenerate teeth though. In 2014, researchers found they could cause teeth to regenerate with lasers.
The reason both these methods work in regenerating teeth is because our teeth have a natural mechanism in place for dentin regeneration.
The Problem with Dental Fillings
Currently, dental fillings are cement, calcium or silicon-based composites. The problem with fillings is that over time, they lose their integrity. White, composite fillings require a bonding, which degrades and allows leakage.
Fillings are a finite option for repairing or replacing lost tooth structure. Also, every time we replace a filling, we get closer to the dental pulp and this puts the tooth at risk of needing a root canal.
This study is promising because we could be able to regrow the biological part of the tooth, then cover it with dental restoration, which is far more preferable than replacing the dentin with fillings.
This creates an area in your teeth that isn't as strong as it could be. Also, fillings are prone to infection because they are a break in the protective system.
When an infection occurs in a filling, your dentist has to drill the space larger and refill again. If this continues to happen, you eventually need to have the tooth removed.
With this new technique, we will be able to regrow parts of the inner tooth and cover it for added protection, reducing the need for deep dental fillings. In fact, this could reduce the incidence of tooth extraction and root canals.
Another benefit of this study is that it used a drug which has already been approved and tested in clinical trials, meaning it can quickly be used in dental offices.
However, this brings me back to my original point.
My concern behind this quick-fix mechanism will encourage poor oral hygiene habits. On top of poor oral habits, I worry that dentists will have an easy Band-Aid to put on the situation, which makes it even easier to ignore root causes.
Drugs are No Replacement for a Diet for Oral Health
This new technique for filling in cavities and tooth decay is no replacement for foods to strengthen teeth.
Your teeth house an entire system to prevent disease. That includes oral probiotics to protect against tooth decay. And nutrients that feed the immune system inside your teeth.
Dental cavities, gum disease and even crooked teeth are all a sign that you're not feeding your body the right nutrients.
Treating the Root Cause Is Always Best
While we may have discovered a new drug that could regrow missing teeth, the real message is how to heal your mouth naturally . Other causes of oral disease include smoking, immune system dysfunction or disease, stress, candida overgrowth, sugar consumption, and poor nutrition.
The first step to dental disease is always, in every case, poor nutrition. No matter how many cavities we fill, your teeth will degrade more rapidly without the presence of proper nutrients. Some of the most important nutrients are fat soluble A, D, and K2.
This is why I created The Dental Diet, to combat the effects the nutrient deficient modern diet is having on the health of our mouths and body.
This study is a perfect example of how we're learning to encourages our bodies to function at their absolute best. When we promote our natural mechanisms to do their jobs, we reap the benefits of a health body with minimal side effects of drugs
Medicine is making steps in the right direction. We may have ability to regrow missing teeth in the future, what an age we live in!
Now we want to hear from you. Please leave your questions in the comments below.
Share this article with a friend who would be surprised to hear we've found a way to regenerate teeth – it's pretty incredible!
For more information on Dr. Lin's clinical protocol that highlights the steps parents can take to prevent dental problems in their children: Click here.
Want to know more? Dr Steven Lin's book, The Dental Diet, is available to order today. An exploration of ancestral medicine, the human microbiome and epigenetics it's a complete guide to the mouth-body connection. Take the journey and the 40-day delicious food program for life-changing oral and whole health.
Click below to order your copy now:
US AMAZON
US Barnes & Noble
UK AMAZON
Australia BOOKTOPIA
Canada INDIGO
Resources:
https://www.ncbi.nlm.nih.gov/pmc/articles/PMC3289134/
https://www.nature.com/articles/srep39654
https://www.ncbi.nlm.nih.gov/pmc/articles/PMC3132520/
https://www.sciencedaily.com/releases/2017/01/170109092624.htm
http://www.slate.com/blogs/business_insider/2014/05/31/scientists_have_figured_out_how_to_regenerate_teeth_with_lasers.html