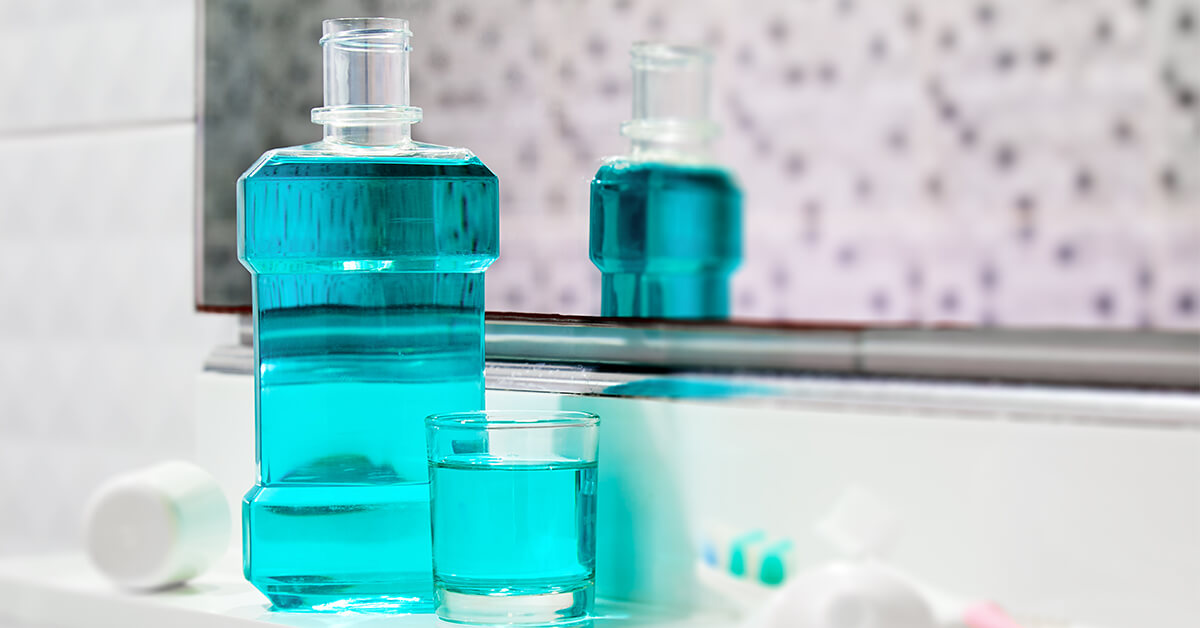 If you've looked to cure bad breath, you know it's a hard task. Many people use mouthwash, toothpaste, gum or breath mints to mask the problem. Yet they often never work for long. Chronic bad breath will usually return.
At this point, perhaps you're tempted to try another product. But for most people, supermarket toothpaste and mouthwash won't cure bad breath.  It's time to listen to what your body is saying.
The cause of your bad breath lies within your digestive microbiome.
Our microbiota in the digestive system are in a delicate balancing act. Your immune system, gut bacteria, and oral flora all cooperate together. And you should be listening because it greatly affects your health.
While bad breath can be caused by disease in many parts of your body, it's most common origin is a problem in your mouth. In most cases, bad breath is caused by an overgrowth of harmful microbiota. But curing bad breath is more complex than simply killing off harmful oral flora. It's a sign that your relationship with your microbiome needs work. It's time to consider what you can do to help your body.
We've only recently come to understand the importance of the human microbiome in overall health. Microbiota that live in the mouth play key roles in the rest of the body. Smoking and drinking decrease the richness of the oral flora.
In particular, dental disease shows us that we should change our approach to the oral microbiome. We need to focus on long-term healing. Not simply killing harmful bugs.
Disinfecting our bodies (and our environment) takes little account of our broader microbiome. Problems associated with the gut microbiome and oral flora are linked to serious autoimmune, metabolic and mental conditions.
Let's look at a microbiome approach to curing bad breath.
Mouthwash doesn't cure bad breath
Many of my patients with chronic bad breath have tried products like mouthwash many times a day. The problem is that their bad breath soon returns, while the underlying cause may worsen.
Mouthwash was designed around the idea that killing bacteria makes us healthy. Many types of mouthwash claim to 'kill 99% of germs'. If you see this on a mouthwash, avoid it!  These products don't consider the role of microbiota in the digestive system and oral flora. Your oral microbiome is more complex than we once thought.
Let's look at the types of mouthwash people use to cure bad breath.
Alcohol mouthwash
Alcohol is used in many types of mouthwash but also in cleaning products and disinfectants. It's thought to have rapid broad-spectrum antimicrobial activity. This means alcohol mouthwashes may affect many organisms in your mouth.
But here's something that may surprise you. Little is known about the specific action of alcohols on microbes. It's believed that it causes their skin (membrane) to rupture and breaks down their proteins. This interferes with their metabolism and eventually kills them.  The antibacterial action of alcohol on gram-negative bacteria (a bad breath culprit) is also poorly understood.
What is the real impact of an alcohol mouthwash? Yes, It's probably killing microbes in the mouth. But it may not be killing the ones you want it to. Instead, it may be destroying the very bacteria your mouth needs to cure your bad breath. You could be losing diversity in your microbiome while not harming the microbes causing your bad breath.
Hydrogen peroxide mouthwash
Hydrogen peroxide is a chemical and bleaching agent found in many cleaning products. The action of hydrogen peroxide is not fully understood. However, it's thought to be linked to oxidation activity. Oxygen acts as a toxic agent to kill microbes.
While hydrogen peroxide may harm microbes causing your bad breath, again, it may also kill a broad range of microbes in your mouth. Also, the concentration must be carefully controlled if it's to be used safely and effectively.
It may harm your teeth, too.  Hydrogen peroxide can kill cells inside your tooth, resulting in the death of the tooth's pulp (blood and nerve supply).  While it may be effective in the short term, its effect on oral flora and your teeth must be carefully considered.
Chlorhexidine mouthwash
Chlorhexidine is a popular, long-standing ingredient of mouthwashes for bad breath.
Again, it's a broad spectrum antibacterial chemical.  It works by breaking down bacterial membranes and inhibiting bacterial growth.  However, some gram-negative bacteria are resistant to chlorhexidine for reasons not yet understood.
Chlorhexidine kills both friendly and non-friendly oral flora. However, it has less impact on bad breath causing gram-negative anaerobes. There are known problems with chlorhexidine use, although few studies have looked at long-term effects.
Side effects include:
an increase in staining of teeth and oral surfaces
an increase in calculus formation
an alteration in taste perception
These factors may be due to shifts in the oral microbiome caused by chlorhexidine.
Overall, the use of chlorhexidine mouthwash to cure bad breath isn't well supported and may have side effects.
Note: There are natural antiseptics and mouthwashes to help cure bad breath. You can read about them here: 14 Natural Remedies for Bad Breath.
Bad breath is caused by an imbalanced microbiome
Let's explore some of the root causes of bad breath.
When we look at the different mouthwashes for bad breath, a theme emerges. Most don't take the wider microbiome into account. They have little care for the RIGHT type of bugs. Yet bad breath results from an imbalance in the human microbiome. The right type of bugs have a vital role.
Your mouth reflects the health of your entire body. This means that even bad breath causes stemming from other parts of the body can be detected in the mouth.
Here are the general causes for bad breath:
Harmful bacteria are present
Friendly bacteria have been lost
Your immune system can't cope with the imbalance
Many products and methods for tackling bad breath only address one.
Let's look at the microbiome cause for bad breath and approaches to cure it.
Gum Disease, oral microbiota, and bad breath
Problems in the mouth are the main cause of bad breath. The most common of these problems is gum disease. Generally, gum disease and bugs that cause bad breath flourish in the same environment.
The chemicals that cause bad breath are usually produced by gram-negative microbes. They thrive without oxygen and only overgrow when there's an imbalance. This is why the microbiome view of bad breath is key to its cure.
Imbalance in the mouth is usually due to lifestyle choices. Eventually, it creates conditions that favor these anaerobic bacteria, which feed on proteins and iron.
Firstly, they burrow deep into plaque, gum pockets or your tongue and create an environment that suits them.  Then they break down mouth tissue, causing bleeding. This allows them access to the iron they need.
The breakdown products of iron and proteins release Volatile Sulphur Compounds (VSCs). It is these VSCs that cause the smell of bad breath. The three main compounds are hydrogen sulfide, methyl mercaptan, and dimethyl sulfide.
Some of these bacteria are normal, but others cause gum disease. These bacteria like to hide under the gums, breaking down tissue and feeding on blood. They also like to build up on the back of the tongue.
Anaerobic bugs are hardier than aerobic bugs and harder to kill. They will form into colonies within 12 hours of being in the mouth. Once these colonies form, they build barriers. These protect them from disinfectants like mouthwash and antibiotics. This is why normal toothpaste and mouthwashes do little to combat bad breath.
How bad breath relates to your gut microbiome  
In the oral microbiome, microbial species interact and find balance. When one species suffers, it allows others to overgrow. Your immune system constantly monitors this oral flora.
Your body is designed to have a certain amount of inflammation. Research has now classified this as 'ordered inflammation'. When a shift in your oral microbiome happens, bacterial diversity is lost and disordered inflammation appears. The result? Disease.
In a healthy mouth, there should be low levels of inflammation. This indicates harmony between your immune system and oral flora. When a bacterial shift occurs, things change. A possible result is the release of smelly compounds like VSCs when proteins are eaten. These compounds can then cause your bad breath.
Curing b

ad

breath with a 'microbiome approach'
Removing the harmful microbes is step one. But a microbiome approach needs to reintroduce good bacteria. This can be done by eating probiotic foods (preferably via fermented foods) and prebiotic fiber.
The immune system must also be made less reactive and more effective against harmful bugs in the mouth.  To re-establish a healthy immune reaction, we must re-establish the source of our immune system.  And that lies in the balance of the gut microbiome.
Gut health, including gut microbes and oral flora, should all be considered when treating bad breath.  If any of the conditions below are present with bad breath, it's likely that both your oral and gut microbiomes are out of balance and causing your bad breath.
These include:
Allergies
Auto-immune conditions
Digestive conditions
Weight imbalance
Stress/anxiety
Steps to healing bad breath by healing the microbiome:
Eliminate foods such as sugar, alcohol and white flour
Find a natural antibacterial agent to control harmful bugs
Introduce an oral probiotic to re-establish oral flora
Eat plenty of microbiome friendly fiber through vegetables
Promote long-term microbiome diversity through fermented foods
Health issues that stem from your microbiome are due to lifestyle factors. A long-term dietary change will be necessary to re-establish your healthy oral microbiome.
The changes can really improve, and long-term, eliminate your bad breath. Bad breath is an example of how the oral-systemic link can help you improve your overall health. A good diet is essential for a healthy mouth and teeth, and ultimately, a healthy body.
Look after your gut and oral microbiomes and they will look after you!
Let us know how you have cured your bad breath in the comments below.
For more information on Dr. Lin's clinical protocol that highlights the steps parents can take to prevent dental problems in their children: Click here.
Want to know more? Dr Steven Lin's book, The Dental Diet, is available to order today. An exploration of ancestral medicine, the human microbiome and epigenetics it's a complete guide to the mouth-body connection. Take the journey and the 40-day delicious food program for life-changing oral and whole health.
Click below to order your copy now:
US AMAZON
US Barnes & Noble
UK AMAZON
Australia BOOKTOPIA
Canada INDIGO