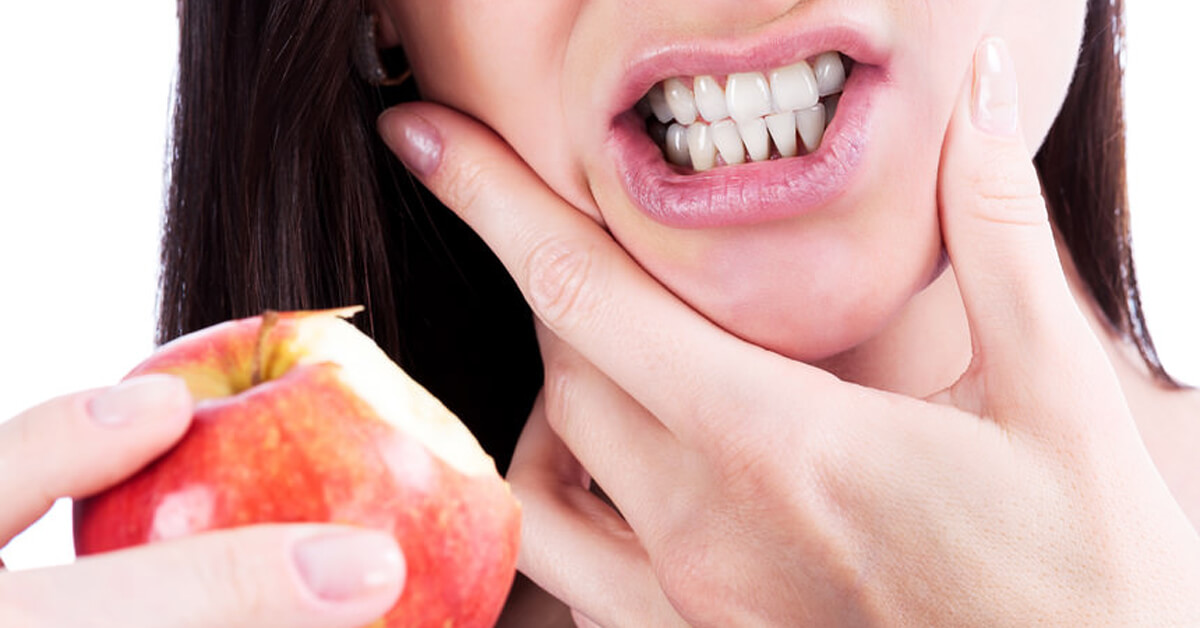 The most tragic situation I see in dental practice is telling patients they have serious gum disease. I've had people who are in their early forties who need all of their teeth extracted. While we do our best to replace their dentition with a denture, it's a terrible experience.
But the links to long term bad health means we need to be finding periodontal disease earlier. Instead of finding it too late, we should be aiming to healing gum disease.
After seeing lots of these patients, it changed the way I thought about gum disease. I began to realize that the aspect of healing gum disease is detecting it early.
Gum disease is a chronic inflammatory disorder that progresses differently in people. For some, it limps along at snail's pace, while others find their teeth getting loose without ever knowing it. When the serious stages of gum disease set in, it may be too late to heal.
There are certain signs and risk factors that you should be aware of. They show that there is some level of gum disease in your mouth. But they may tell you how fast the disease is progressing. It's also important to know how the oral-systemic link can mean gum disease is a sign of life-threatening conditions.
The dental-heart connection is the best-known example of this. People who have severe gum disease more frequently have heart attacks or strokes.
It's also important to know that gum disease links to other problems in your body. Some research is showing that it may even be the 'canary in the coalmine' for other diseases.
With all this in mind let's take a look at 6 signs you're at risk of gum disease. If you experience any of them, it's time to talk to your dentist and general practitioner. The most important thing to remember is that early diagnosis is the only way to start healing gum disease.
Detect it early!
Sign #1: Bleeding gums
The most common sign of gum disease is bleeding gums. You may notice blood on your toothbrush or when your floss. This is a general sign that your gums are inflamed.
Bleeding gums (known as gingivitis) is the earliest stage of gum disease. It is a sign of increased blood flow to the tissues that support your teeth. These include the gums and pocket that support the teeth, the ligament that hold the teeth in place and the bone underneath.
Gum inflammation is the first sign that your gums aren't in a good state. Your mouth is designed with its own immune system. Blood vessels deliver cells with specific action on bacteria in the mouth. These immune cells then carry out a reaction to bacteria that live amongst your teeth and gums.
Bleeding gums show that your body is recruiting more immune cells in the mouth. It's a response to the presence the types of bacteria that cause gum disease.
Bacteria are generally present in the oral cavity, they are referred to as your oral microbiome. But bleeding gums shows a boost in the immune response to these bacteria. This is a sign the WRONG types of bugs are starting to overgrow.
If bacterial imbalances are present for too long, the immune response becomes chronic. Bleeding gums then start to break down the ligament that attaches the gums to teeth. This destructive process is the next sign that the gum disease is progressing to its next stage.
Do your gums bleed when you brush? It's time to see your dentist for a periodontal assessment. Don't wait until it's too late!
 Sign #2: Tooth pain and sensitive teeth
Tooth pain and teeth sensitivity are when your mouth is too responsive to hot or cold stimuli. It's a general rush of pain or nerve sensation when something hot or cold goes into your mouth.
Not all tooth sensitivity or tooth pain mean you have gum disease. But it can be a sign that you have a more serious type of periodontitis.
As gum disease progresses to a more severe level, the tissues begin to fall away from the teeth. The inflamed, red gums go first. Then the ligament that holds the gums to the tooth root surface shed away. Next is the bone that holds your teeth in place. In severe gum disease, these support tissues are eaten away.
When the gum structures are lost in the mouth it exposes the root surface of your tooth. This outer layer of this is called the 'cementum'. The root of your tooth contains nerves and blood vessels. They are designed to detect hot, cold and fluid changes in them mouth. That means that these surfaces are very sensitive when exposed during gum disease.
If you have sensitive teeth to hot and cold, it could be the signs that your gum disease has begun to move to a more serious stage. These stages show the body is moving from a general inflammatory to an antibody driven immune response. This more 'targeted' and powerful response eats your gums and exposes the root surfaces of the teeth.
Tooth pain associated with loose or mobile teeth is a sign you have severe or late stage gum disease. By this stage, it is often too late to cure, so if you experience sensitive teeth, you should seek early diagnosis.
Sign #3: Bad breath or taste in your mouth
No one likes bad breath. There are many types of bad breath or tastes in the mouth. Some bad breath is quite harmless. It may be due to eating certain foods that release smelly compounds in the mouth.
Other bad breath can be a sign of gum disease. We know that gum disease is driven by a certain type of bacteria that eat away at gum support. This type of bad breath is a sign that certain types of bacteria are present in the mouth.
These bacteria use certain proteins from the diet and turn them into smelly compounds. In these cases, bad breath occurs when eating a broader range of foods. Proteins contained in meats, eggs or dairy can be converted by these bacteria into smelly compounds.
Chronic bad breath is a caused by a bacterial imbalance in the mouth. But these strains of bugs are similar to the ones that are present in gum disease.
Anyone with bad breath should see their dentist to assess what is the cause of the problem. It's a good signal that you initiate healing gum disease before it progresses.
Sign #4: You're a diabetic
While gum disease is very common in the mouth. Type-II diabetes is very common in the rest of the body.
Research has shown that Type-II diabetes has strong links with gum disease. The diseases are similar in the way that the body is unable to control the immune response and inflammation.
One severe complication of Type-II diabetes is gangrene. Patients with severe type-II diabetes may need the amputation of infected feet and limbs. This terrible situation is not unlike the gum disease I see in the dental chair. Teeth that are painful, loose and inflamed need to be removed just like and infected diabetic foot.
People with type-II diabetes will have less chance to heal gum disease. The body is in a chronic inflammation cycle and a whole body approach is needed in the prosses of healing gum disease.
Sign #5: Join stiffness and joint pain
If your joints aren't working like they have been it may be a warning sign of gum disease. Joint pain may be related to arthritic disease of joints.
Research is showing that gum disease and conditions like rheumatoid arthritis may have similar origins. Generally, arthritis is inflammation of the joints and bony structure of the limbs.
Joints and gums are similar in that they both have ligaments made from collagen. The body manages these areas by rebuilding and making sure they heal quickly. Immune cells are present so that they can swiftly detect damage, remove the problem and heal it.
When the immune system is overactive, it can result in the breakdown of the ligaments in gums.
If you suffer from joint pain, then your bleeding gums may be a sign of a similar problem in your mouth. Your immune system manages both your joints and gums. Healing gum disease can be done but you should understand whether you are at risk of rheumatoid arthritis.
Sign #6: Digestive Problems  
The oral-systemic link shows that gum disease relates to the immune system. The digestive system is the home of the majority of your immune system. Problems with your gut health can often show in the mouth, but it can also be a sign that you have gum disease.
Chronic digestive disorders like irritable bowel syndrome (IBS) have a general link to gum disease. IBS is a digestive condition that has similar imbalance between gut bacteria and your immune system. Too much immune activity results in inflammation that can impair the digestive system.
If you have chronic digestive system problems, then you should suspect that you have gum disease. Other signs of conditions like IBS may be mouth ulcers or chronic canker sores.
But as the oral-systemic link tells us, it works both ways. People with gum disease and bleeding gums should check their digestive health. The underlying problem likely begins in the gut.
In order to heal gum disease, you should consider the digestive system including your gut microbiome health.
Gum disease and the mouth-body connection
It's easy to think that our dental problems are isolated to the mouth. When we understand the mechanisms of gum disease, it clearly is not the case.
Signs of gum disease may link to diseases all over the body. When aiming to heal gum disease, it's the cause of disease you should be focused on.
The best approach is an early diagnosis. By finding the root cause, treatment can then be directed to reversing the disease. Then long term lifestyle change (including diet and nutrition) can be good for healing gum disease!
Do you experience bleeidng gums? Tell us about your symptoms in the comments below.
For more information on Dr. Lin's clinical protocol that highlights the steps parents can take to prevent dental problems in their children: Click here.
Want to know more? Dr Steven Lin's book, The Dental Diet, is available to order today. An exploration of ancestral medicine, the human microbiome and epigenetics it's a complete guide to the mouth-body connection. Take the journey and the 40-day delicious food program for life-changing oral and whole health.
Click below to order your copy now:
US AMAZON
US Barnes & Noble
UK AMAZON
Australia BOOKTOPIA
Canada INDIGO