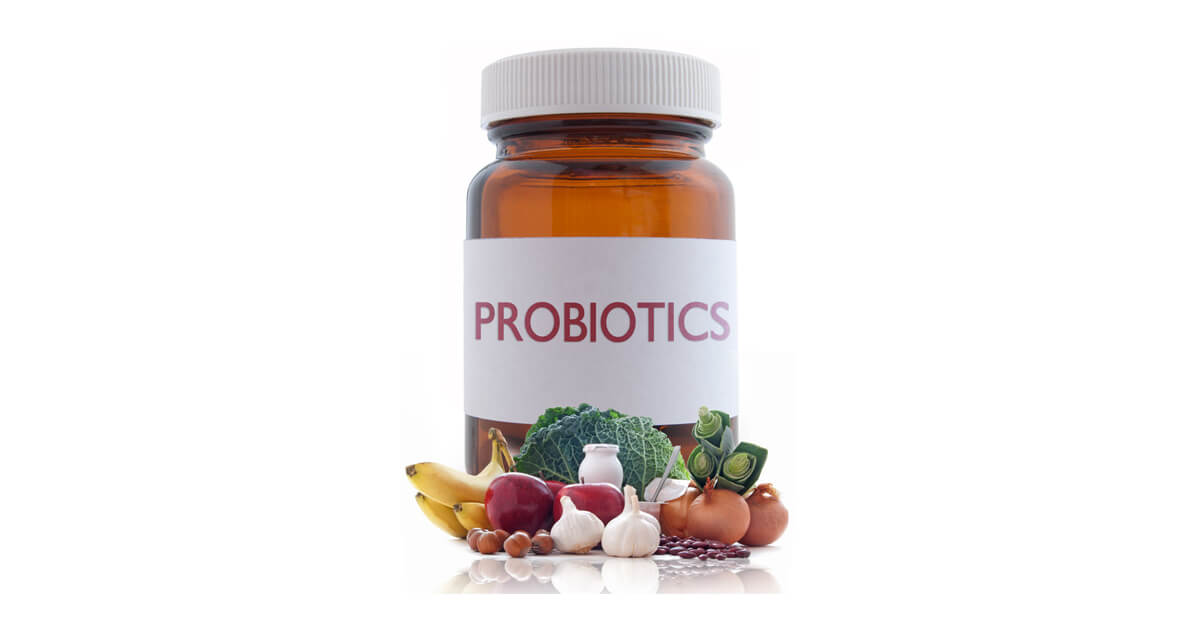 Today, many dentists use probiotics to enhance your oral health.
Yet, oral probiotics is still a young field. Let's look at what the research says about oral probiotics.
What Is A Probiotic?
Probiotics are microbes. They are usually bacteria or yeasts (a type of fungus).
Until now, the benefits of probiotics have mainly been used in the digestive system. Probiotics have a positive role in gut health and digestive diseases.
In gut health, probiotics are used to prevent and treat :
Food allergies, including lactose intolerance
Skin allergies
Prevention of vaginitis
Urogenital infections
Irritable bowel disease
Cystic fibrosis
Diarrhoea
Stomach ulcers ( pylori infection)
Some cancers
However, our focus is on the use of probiotics in oral health.
Types of Oral Probiotics
Many species of probiotics are known to have oral health benefits.
They are usually categorized into 5 groups. Each has a different role in the mouth.
Lactic acid forming (lactobacillus)
Non-lactic acid producing bacteria
Bifidobacterium
Non-disease causing yeast
Non-spore forming
** You can find a full list of oral probiotic strains at the end of this article.
Oral probiotics must also be delivered to the mouth.
There are several delivery systems for oral probiotics. Each has positives and negatives.
Beverage or food
Prebiotic fibers
Milk-based products
Dried cell packages such as powder, capsule, gelatin tablets
Features of A Good Oral Probiotic
Here are some broad guidelines to help evaluate a high quality oral  probiotic:
It should contain strains that benefit the mouth e.g., by increasing diversity or immunity.
It should not be linked with disease.
It should be packaged and stored for maximum efficacy.
It must be capable of surviving in the gut, i.e. acid resistant.
It should be able to maintain genetic stability in oral microflora.
It should have a stable and long shelf life.
Potential Side-Effects of Oral Probiotics
The safety of probiotics has not been studied. However, currently, they're considered safe, even for children. BUT they are not recommended if you have certain conditions. 
Always consult with your doctor before starting new supplements. This will ensure they don't interfere with your current medications or conditions.
The most common side effect is stomach pain and/or diarrhea. Rarer side effects are listed at the end of this article.
Also, as with any new product, there is the chance of allergic reaction. However, reactions from probiotics are rare.
Probiotics are commonly used to:
Control gut infections.
Prevent various diseases and conditions. These include allergies and urogenital infections.
They are also recommended for those with:
Low immune systems.
Short bowel syndrome.
How Do Oral Probiotics Work?
Oral probiotics help maintain your oral health in four powerful ways.
Probiotics can:
1. Compete against harmful bugs in your mouth
The balance of your oral flora depends on the presence of normal microbiota.
In the right number, probiotics stop harmful bugs from growing. They do this by competing for nutrients and plaque sites. This helps keep the number of harmful bugs at a tolerable level.
Certain oral probiotics are known to protect against tooth decay.
For example, L. rhamnosus GG, L. acidophilus, L. casei, and L. reuteri inhibit Streptococcus mutans (decay causing bacteria).
L. rhamnosus GG prevents the buildup of Candida albicans, which causes oral thrush.
2. Work together for
oral health
Oral probiotic bacteria work together to change the make-up of dental plaque. They also work inside plaque, preventing caries and gum disease.
They do this by:
Preventing disease processes, through the release of acids that decrease the mouth's pH to stop the growth of certain disease causing.
Removing harmful bugs.
L. casei, L. rhamnosus and L. acidophilus co-aggregate with Fusobacterium nucleatum.
Lactobacilli work with Aggregatibacteractinomycetemcomitans, Porphyromonas gingivalis, and Prevotella intermedia.
Release Antimicrobials
Oral probiotic species release antimicrobial substances. These includes organic acids and other chemicals e.g. hydrogen peroxide. Weissella cibaria secretes hydrogen peroxide against Gram-positive bacteria. L.reuteri secretes bacteriocins such as reuterin and reutericyclin.
Release enzymes
Oral probiotics also produce enzymes. These inhibit harmful chemicals released by bad bacteria. They also fight disease-causing processes. For example, Lactobacillus brevis produces a chemical that prevents nitrite/nitrate formation. Nitrates and nitrites are key factors in gum disease.
3. Prime

the

oral immune cells

Probiotics help to activate the healthy oral immune response. They do this by talking with immune cells (T-helper cells). These cells identify and kill harmful bacteria before they cause disease. This immune boost helps keep your mouth and teeth healthy.
4. Assist in healing the oral environment
Chronic dental disease is caused by a high immune response. This response causes inflammation and microbe imbalance begin to start disease.
Probiotic bacteria fight this inflammation. They do this by reducing immune factors such as cytokines, (IL)-1 beta, TNF-alpha, and IL-8. For example, these factors decrease in the mouth after use of chewing gum containing L. reuteri.
Probiotics can prevent the formation of scar tissue too.
Probiotics then also kick start the immune system. In response, it produces immune factors (e.g IgA) and recruits immune cells to consume harmful bugs.
Oral Prebiotics
Oral prebiotics are a type of dietary fibers that 'feed' oral probiotics.
They include:
inulin
fructo-oligosaccharides
galacto-oligosaccharides and lactulose.
The best-understood action of prebiotics is within the gut. Prebiotics are digested by gut flora. This produces factors that maintain the gut barrier. A strong gut barrier is vital for healthy digestive and immune systems.
In turn, the health of the immune system dictates the mouth's immune response. Prebiotics manage inflammation in the mouth, which is connected via gut flora.
Prebiotics are digested by probiotic microbes to release short-chain fatty acids. SCFA's have benefit in the gut, but may also benefit the mouth.
Which Conditions can Benefit from Oral Probiotics?
Research into the actions of oral probiotics is far from conclusive. However, studies have shown certain probiotic species have benefits for oral health.
Probiotics to prevent tooth decay
These oral probiotic species seem to inhibit streptococcus mutans. Strep mutans is one of the microbes that cause tooth decay.
rhamnosus GG
plantarum
rhamnosus
reuteri
acidophilus
Probiotics to heal gum disease
Gum disease is known to be caused by microbes that thrive in the absence of oxygen. These species are susceptible to hydrogen peroxide.
Studies show that Lactobacillus strains salivaris and gasseri strongly inhibit harmful bacteria. Lactobacillus reuteri also inhibits pathogens and has an anti-inflammatory effect.
Lactobacillus acidophilus and Lactobacillus casei both release lactic acid. Research shows that routine intake of lactic acid in foods may also have a beneficial effect on gum disease.
Probiotics to cure bad breath
Volatile sulfide compound (VSC) are the most common chemicals that cause bad breath. Some oral probiotics can inhibit VSC production.  Weissella cibaria stops the buildup of odor forming VSCs.
The Conclusion: Can Oral Probiotics Boost Your Oral Health?
The benefits of probiotics on the oral microbiome is a new area of study. Until now, probiotic research has been far more focused on the gut. The gut microbiome is far better understood than the oral microbiome.
More research and better evidence are required for probiotic use for oral health. For this reason, oral probiotics aren't commonly used by dentists yet.  However,they're increasingly used to treat other conditions.
The 'one bug, one outcome' approach holds back oral probiotic research. It's a mistake to assume that anything happens alone in the body.
The far greater message is that microbial diversity equals health. The oral microbiome is a prime example. There, a group of organisms work together for healthy outcomes. Disease occurs once diversity in the microbiome is lost.
Despite this, our growing knowledge of the oral flora is helping us see how oral probiotics can improve our dental health. They may be especially valuable for those at high risk of dental disease.
Have you suffered from dental disease? Perhaps you just want to optimize your oral health? If so, ask your dentist or GP about using oral probiotics.
Different types of oral probiotics.
Lactic acid forming (Lactobacillus)
Lactobacillus acidophilus
Lactobacillus bulgaricus
Lactobacillus casei
Lactobacillus crispatus
Lactobacillus fermentum
Lactobacillus gasseri
Lactobacillus johnsonii
Lactobacillus lactis
Lactobacillus plantarum
Lactobacillus reuteri
Lactobacillus rhamnosus GG
Non-lactic acid producing bacteria
Enterococcus faecalis
Enterococcus faecium
Escherichichia coli Nissle
Streptococcus thermophiles
Propionibacterium
Bacillus cereus
Bifidobacterium species
Bifidobacterium adolescentis
Bifidobacterium animalis
Bifidobacterium bifidum
Bifidobacterium breve
Bifidobacterium infantis
Bifidobacterium lactis
Bifidobacterium longum
Nonpathogenic yeast
Non-Spore Forming
Potential side effects of oral probiotics
Bacteremia and Endocarditis: Reported generally in patients who are immunocompromised or have systemic disorders

Associated with L. rhamnosus GG, L. plantarum, L. casei, L. paracasei, L. salivarius, L. acidophilus, E. faecalis, E. faecium,bifidobacteria, Lactococcus lactis, Leuconostoc, and Pediococci species
Several cases are reported against B. subtilis

Septicemia: Reported with L. rhamnosus GG, which caused liver abscess following dental treatment
Fungemia: Associated with S. boulardii. Some patients developed septic shock following the infection. It was mostly noticed in critically-ill/immunocompromised patients
Nosocomial infections and Vancomycin resistance: Increased risks have been associated with enterococci species
Development of caries: Certain strains of lactobacilli along with S. mutans have shown the potential to play a significant role in the progression of dental caries. The production of organic acids by the lactobacilli ssp. against pathogenic microbes seems to be the culprit. Associated strains include L. salivarius W24, L. salivarius LS 1952R, L. plantarum 299v, and L. plantarum 931.
Now we want to hear from you. Please leave your questions in the comments below.
For more information on Dr. Lin's clinical protocol that highlights the steps parents can take to prevent dental problems in their children: Click here.
Want to know more? Dr Steven Lin's book, The Dental Diet, is available to order today. An exploration of ancestral medicine, the human microbiome and epigenetics it's a complete guide to the mouth-body connection. Take the journey and the 40-day delicious food program for life-changing oral and whole health.
Click below to order your copy now:
US AMAZON
US Barnes & Noble
UK AMAZON
Australia BOOKTOPIA
Canada INDIGO