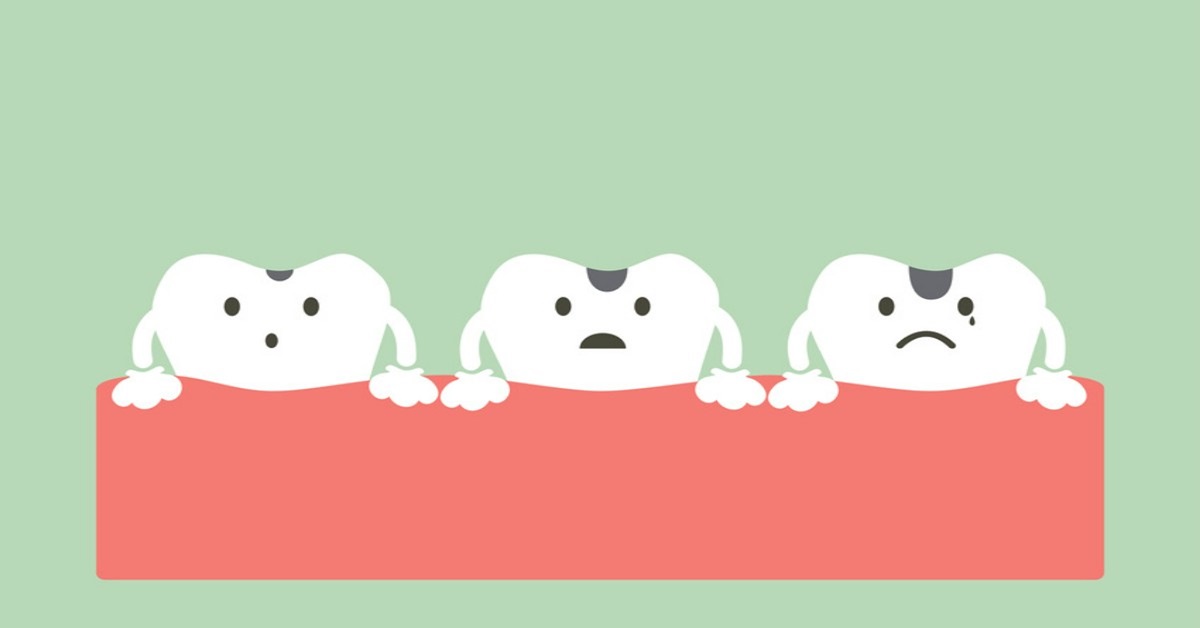 Part 2B: Can Vitamin K2 heal and remineralize cavities naturally?
Early in my dental career, I noticed a health paradox in my dental patients.
During dental training, I was taught that brushing and flossing were the ways to prevent decay. I was never taught about Vitamin K2.
Patients in my dental office presented with different risks of tooth decay. But no matter how much I told them to brush or floss, it didn't always seem to prevent decay.
In this part of the Vitamin K2 series, we're going find out why the standard decay prevention regime of brushing and flossing doesn't always work.
First, let's look at the outside layers of your teeth. These are:
Tooth enamel (outside shell of your teeth)
Dentin (inner nerve layer of the tooth).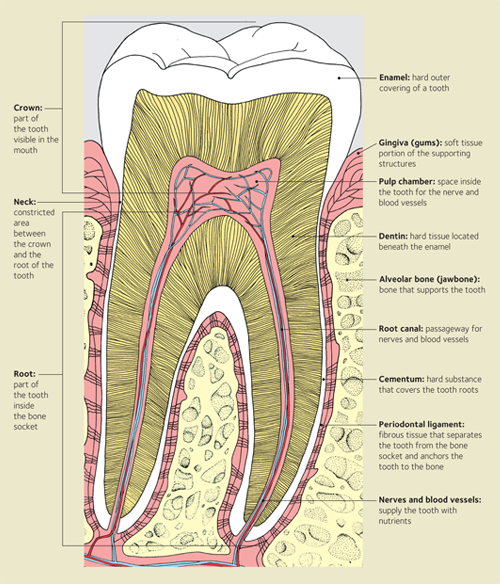 Image Source: Mouthhealthy.org
Here you have an inbuilt system, called the osteo-immune system. It originates from cells of the bone marrow that creates your teeth, bones and immune system.
Vitamin K2 plays a key role in healthy tooth enamel and dentin immune response
When it comes to your dental health, prevention is always the goal.
Preserving your tooth enamel should be one of your highest priorities for your dental health. Tooth enamel doesn't contain living cells. It's a mineralized structure that is managed by your oral microbiome.
Tooth enamel is a prism-like structure made of hollow tubes called enamel tubules. These tubules extend to the dentin, where they're called dentin tubules. However, unlike enamel, the dentin has live cells that monitor what's happening in the mouth.
The dentin has cells called odontoblasts that act like a swat team. Odontoblasts are osteoimmune cells that originate from bone marrow. They create dentin, but also work throughout your life to manage your dentin and keep it healthy.
They sit in the dental pulp and project into the dentin tubules to monitor and respond to bacterial presence in the dental enamel.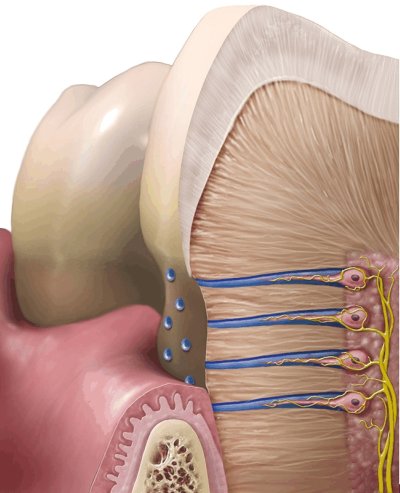 Image: Odontoblasts produce an immune response that prevent and tooth and remineralize teeth
Your odontoblasts release proteins hungry for Vitamin K2. And this is where the dental paradox begins.
1. Preventing tooth decay through immune response
Odontoblasts are well known to be the first line of defense against tooth-decay-causing bacteria entering dentin after enamel disruption. They are capable of the two different types of immune response – innate or adaptive (immune regulated). Odontoblasts are actively participating in the recruitment of immune cells in response to caries–derived bacterial.
Odontoblasts produce:
Antimicrobial proteins (β-defensins) to fight infection directly
Protein messengers (chemokines) to recruit white blood cells
Inflammatory proteins (IL-1β, IL-1α, and TNF-α) that initiate inflammatory response
Regulatory proteins (TOLLIP, TGF-β, and IL-10) that down-regulate inflammation to protect pulp
Odontoblasts are in charge of preventing bacterial infections from destroying the dentin and dental pulp.
 2. Heal and remineralize dentin
Dentin can block up or calcify itself to prevent further invasion of bacteria into the dental pulp.
High resolution microscopy studies have showed how adaptive odontoblasts are. In response to tooth decay reaching the dentin, odontoblasts build an organic matrix into the dentin tubules as a defense mechanism.
Teeth can relay information to the brain. A tooth's natural healing response with an organic matrix requires communication between odontoblasts. Each odontoblast has support cells called glial cells. They are similar to support cells in the brain and show that the brain may be monitoring the invasion status of your dentin.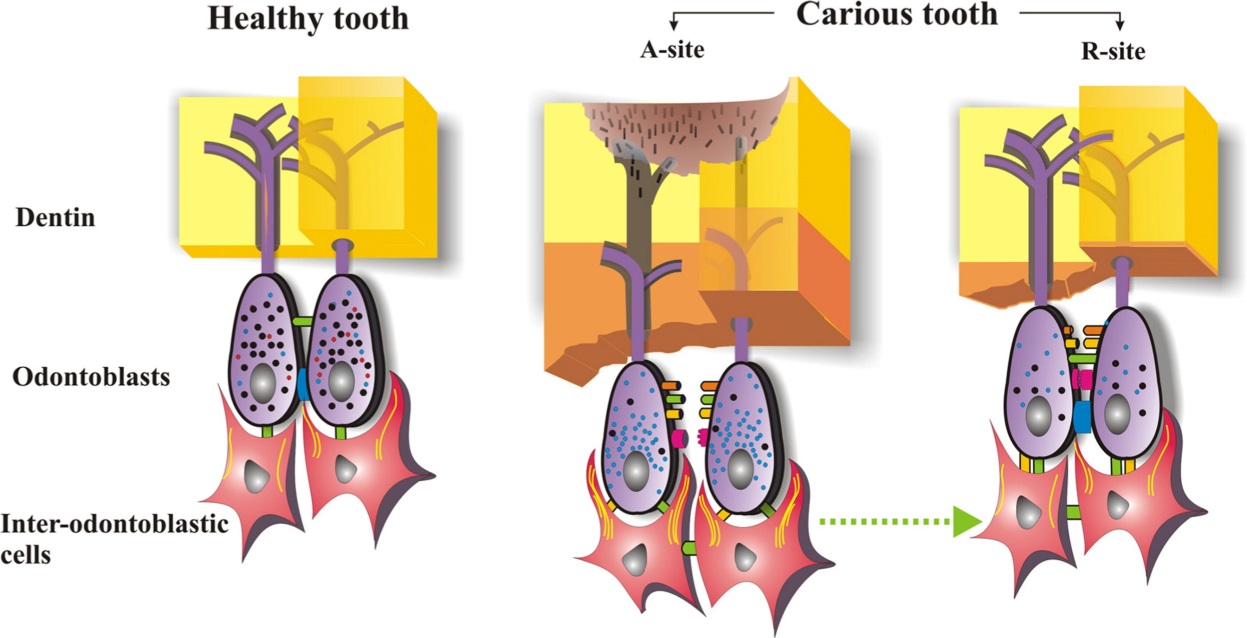 Immune defense against bacterial invasion in dentin. Image source.
3. Release Vitamin K2 dependent proteins
Osteocalcin
Osteocalcin (OCN) is a glycoprotein present in dentin matrix. It's released by odontoblasts and its primary function is to carry calcium into bone and teeth.
The presence of osteocalcin in the dental pulp indicates a tooth that is healing naturally, rather than one that cannot be healed. It seems to assist in the defense and healing of dental caries.
Here's one of the first links to Vitamin K2. Osteocalcin is activated (or caboxylated) by Vitamin K2, so it can't do its repair job without Vitamin K2.
Matrix-GLA Protein
The second of the Vitamin K2 dependent proteins is the Matrix-GLA protein released in dentin, which also acts to bind calcium in the body.
But matrix-GLA protein and osteocalcin collect calcium for different purposes. Matrix-GLA protein collects calcium from vessels (like the heart, kidneys and prostate) and makes sure it goes to the teeth and bones.
In teeth, matrix-GLA protein is known to be involved in the process of mineralization of teeth. However, it is also involved in the inflammation and immune process in arteries.
4. Odontoblasts can even regenerate themselves to heal and protect teeth against tooth decay.
Even if tooth decay progresses deeper into the tooth, healing can occur.
Odontoblasts both defend against and repair bacteria-driven tooth decay processes. In larger, deeper cavities, where dentin is under attack, odontoblasts can be killed if bacteria infiltrate too far.
But all is not lost. The body can recruit new odontoblasts if it has enough resources to do so. It seems likely that this is a Vitamin D- dependent process. Newly formed cells can be recruited from the pulp core that can help to start a secondary defense layer of dentin.
Odontoblasts depend on fat-soluble vitamins
Your tooth's immune system is part of the osteoimmunity system. Defects in bone marrow dentin formation have been shown to correlate to defects in bone mineralization.
Like bone and other immune cells, odontoblasts require the fat soluble Vitamins A and D in order to release osteocalcin and MGP-protein.
Osteocalcin and matrix-GLA protein depend on Vitamin K2 to both prevent and heal tooth decay naturally.
Without Vitamin K2 teeth may not place minerals properly. The Vitamin K2 proteins cannot manage the tooth mineralization process. They're asleep at the wheel. Vitamin K deficiency or a Vitamin K resistance, could be result in altered dentin mineralization.
Vitamin K2 is crucial to preventing tooth decay
The fat-soluble vitamins are key factors for strong, naturally healthy teeth.
Without enough Vitamin K2, our teeth are susceptible to tooth decay. They lose the ability to both defend against bacteria and heal and remineralize teeth from the inside.
In Part 2C of this series, we're going to look outside the teeth to the gums and periodontium.
Now I'd like to hear from you. Have you had a tooth ache or would like to see if Vitamin K2 can heal your teeth? Please leave your questions in the comments below.
Want to know more? Dr Steven Lin's book, The Dental Diet, is available to order today. An exploration of ancestral medicine, the human microbiome and epigenetics it's a complete guide to the mouth-body connection. Take the journey and the 40-day delicious food program for life-changing oral and whole health.
Click below to order your copy now:
US AMAZON
US Barnes & Noble
UK AMAZON
Australia BOOKTOPIA
Canada INDIGO
For more information on Dr. Lin's clinical protocol that highlights the steps parents can take to prevent dental problems in their children: Click here.
References: