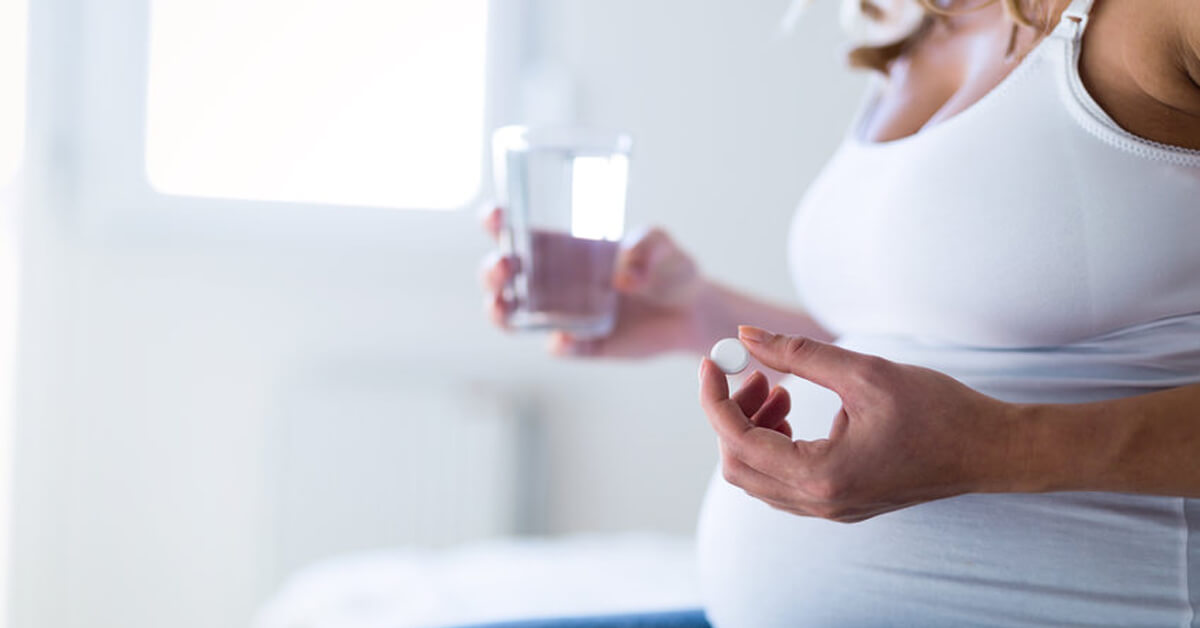 For a long time in dental practice, I was unaware of what a tongue-tie was. Today, the signs of tongue-tie can sometimes even be predicted by one look at a patient's face. And the cause of tongue-tie, in my opinion, relates to nutrition.
Tongue-ties are estimated to affect up to 10% of the population. The role of the tongue in early-childhood feeding is key to newborn development. And, yep you guessed it, tongue tie can impair a kid's dental health.
The exact reason why tongue-ties occur in newborns is still unexplained.
As a focus of my dental practice, I always try to find the root cause of disease. After seeing many kids and adults with tongue-ties a question began to pop up in my head. Can we prevent tongue-ties in newborns?
A tongue-tie is a failure of the lingual frenum to resorb during pre-natal development. Why doesn't the lingual frenum disappear in some kids?
In this article, we'll explore why prenatal vitamin A deficiency may cause tongue-ties.
The WHO defines vitamin A deficiency as a global public health problem. At least one-third of kids are affected in developing countries. Vitamin A supplementation is a proven low-cost method against childhood blindness and diarrhea.
Vitamin A is known to be crucial for facial development and eyesight (night time blindness).
Can vitamin A deficiency be the root-cause of tongue-tie?
To explore these factors, we're going to explore three points:
Spina bifida is known as a nutritional birth defect, yet the precise mechanism is unknown.
Cleft palate is a birth defect with links to both tongue-tie and vitamin A
Vitamin A deficiency and webbed fingers both relate to tongue-tie
I. Spina bifida and folic acid deficiency
Spina bifida was one of the first well-known nutritionally linked birth defects.
As the fetus grows, it develops different bodily systems. These include skeletal system, spinal cord, and all of its organs. A growing baby has a lot achieve through in its earliest periods of life.
Neural tube defect is where a newborn is born with a gap in the spine. During development, the neural tube fails to close in the womb.
Fetal development has a strict process that includes checkpoints. Like traffic lights, a growing fetus finishes developing certain parts of the body. Once completed, it moves to the next before moving on to the next.
When the spinal cord develops, it involves the neural tube. It is the embryonic source of the spinal cord, vessels, and bone tissue.
The neural tube should close around 23rd and 27th days of pregnancy. In spina bifida, this fails to happen, and the spinal cord is left open and unfinished.
Folate is a crucial building block of the nervous system. Folate deficiency in mothers is linked to spina bifida risk in newborns. It's long been accepted that without adequate folate, the body fails to complete the spinal cord. By the 27th week, it must move to the other systems. Without enough folate, the job is left incomplete, and the child with an exposed spinal cord.
But spina bifida may not be only be caused by pure lack of raw materials for spinal development.
Does folate deficiency actually cause spina bifida?
In September 1992, the USPHS recommended that all women of childbearing age should take folic acid to prevent neural tube defects.
The relationship between spina bifida and folate seems simple right? Well, it's more complicated than just folate deficiency.
Studies have since shown that folate deficiency alone doesn't cause spina bifida. Folate status is linked to neural tube disorder risk. Yet, different people have a greater risk of spina bifida with folate deficiency.
Spina bifida has a genetic component. But studies haven't found an exact genetic mutation that directly causes spina bifida. For example, mutations that relate to folate metabolism don't translate to direct risk of spina bifida.
Also, the way that folic acid prevents spina bifida isn't straight forward. Folate deficiency alone is not sufficient to cause a neural tube defect. And kids can be born with spina bifida from mothers in the absence of folic acid deficiency.
Both nutritional and genetic factors all play a role in spina bifida. But other, post gene expression factors seem to influence folate metabolism.
These may include the uptake, storage and use of folate by cells. Spina bifida seems to be a problem utilizing folic acid that has both genetic and environmental components.
Neural tube defect, while related to folate deficiency, has a mechanism that isn't directly understood.
With this perspective, let's proceed to look at tongue-tie and vitamin A.
II. Vitamin A deficiency and cleft palate
Cleft lip and palates are birth defects that result in an incomplete top lip or palate. Called orofacial clefts, they share similar characteristics to spina bifida.
Studies have found a high proportion of male newborns with cleft palates also presents with tongue tie.
Cleft palate and lip involve the embryonic final touches of the face. It is the face 'zipping' up once development has finished. Cleft lip is where the top lip isn't 'closed' and leaves the two sides of the upper lip open.
Both cleft lip and palate are similar to tongue tie as they are at the end of a developmental 'traffic light.' The two sides of the face link at the midline of the upper lip and palate. It should become seamless and look like one structure.
Likewise, the tongue develops by the joining two portions that make up the front and back of the tongue. The frenum is 'eaten away' so that the front two-thirds of the tongue is free to move.
There is also a genetic component to cleft palate risk. Increased risk for cleft palate is related to MTHFR mutations and folate deficiency. But the links aren't clear, and the folic acid relationship is far weaker than spina bifida.
Cleft lip and palate, similar to spina bifida, involve development using core nutrients. Folic acid doesn't have the same effect on clefts. But there is a weak association with multi vitamins and prevention of cleft lip.
Vitamin A, on the other hand, has a known role in facial growth and development. Excess vitamin A can produce cleft defects. Conversely, cleft palate is shown to be reduced with intake of vitamin A.
The exact relationship between cleft palate and vitamin A needs to be determined. But like spina bifida, it's likely that genetic and environmental factors contribute to the risk of cleft palate.
III. Tongue-tie, vitamin A deficiency and webbed fingers syndrome
Webbed fingers are a birth defect known as syndactyly. They bear resemblance to tongue-tie as the flap of skin is not removed between the fingers. Ducks have webbed feet due to a lack of a lysosome to activate cell death to remove webs between digits on feet.
At week 13 in the womb, tongue formation is finalized with the cell death of the lingual frenulum. The step is crucial as it allows the front of the tongue to be free and function for swallowing and speech.
Both genetic and nutritional factors have been found to relate to tongue-ties.
Studies have found an X-linked genetic connection between cleft palates and tongue-tie. MTHFR mutations have also been implicated. But like spina bifida and cleft palate, the exact cause seems to go beyond just genetic mutations.
The role of vitamin A in cleft palate provide another clue as to the cause of tongue-tie.
Like webbed fingers, a tongue-tie is a lack of 'cell death' that removes the frenum under the tongue.
Vitamin A is known to activate genes involved in skin apoptosis or cell death. Webbed digits have been related to mice with vitamin A receptor genes mutations. They are also related to eyelid development and eyesight.
Vitamin A and sumoylation (SUMO-1 protein)
Genetic expression of vitamin A is critical for fetal development. Beyond genetic expression, there are post-gene factors that influence vitamin A. The body contains many vitamin A receptors, which are essential for embryonic development.
Sumoylation is a process involving a set of proteins called SUMOs. SUMOs help genes transcript the cellular processes after genetic expression. They relate to the cell nucleus and cell cycles. SUMOs are crucial for a healthy pregnancy.
SUMOs describe a set of cellular processes that aren't purely guided by one gene in particular. For example, SUMO-2 errors may contribute to auto-immune conditions.
Vitamin A and SUMO-1 show interesting connections to tongue-tie.
Retinoic acid (the active form of vitamin A) is crucial for human development. Excess vitamin A can impact left-right symmetry. Synthetic retinoid acid can modify cell apoptosis in cancer cells.
Faulty SUMO-1 proteins have been linked to risk of cleft palate.
In mice, SUMO-1 is also known to control the cell-death process which could link with tongue-tie.
SUMO-1 also influences the body's use of Vitamin A. There are many different types of retinoic acid receptors (RXRs) that SUMO-1 interact with.
So it's clear that sumoylation, probably in many ways, helps to direct vitamin A activity. Other studies have shown that SUMO-1 may be affected by inflammation.
Overall vitamin A status may be a risk factor for tongue-tie. But like spina bifida, the process is more complicated than a nutrient deficiency.
Another area of research for vitamin A and tongue tie are the fat-soluble vitamins D and vitamin K2. Both vitamin D and vitamin K2 can influence cell apoptosis that could prevent normal tongue development.
Tongue-tie a nutritional driven birth defect
Tongue-ties are a common birth defect in newborns today.
The purpose of this article was to outline the many inputs that may contribute to tongue-tie. Fetal development is a complex interaction between genes and nutrients.
The interplay between vitamin A and the SUMO-1 protein play vital roles in facial and dental development.
Vitamin A deficiency is a known worldwide epidemic. More studies are needed on vitamin A deficiency and facial development.
If you're planning a pregnancy, you should consider getting tested for vitamin A levels. You should also eat a diet rich in vitamin A up to six months before conception.
These include foods such as:
Organ meats
Oily fish
Eggs
Butter, cheese and full cream from grass raised animals
Carrots *
Spinach *
*Pro-formed vitamin A which must be converted to pre-formed retinol in the body.
Would you like to eat a diet for better dental health? Get started today by downloading my free EBook.
Do you or any of your family members have a tongue-tie? Leave your questions in the comments below.
For more information on Dr. Lin's clinical protocol that highlights the steps parents can take to prevent dental problems in their children: Click here.
Want to know more? Dr Steven Lin's book, The Dental Diet, is available to order today. An exploration of ancestral medicine, the human microbiome and epigenetics it's a complete guide to the mouth-body connection. Take the journey and the 40-day delicious food program for life-changing oral and whole health.
Click below to order your copy now:
US AMAZON
US Barnes & Noble
UK AMAZON
Australia BOOKTOPIA
Canada INDIGO