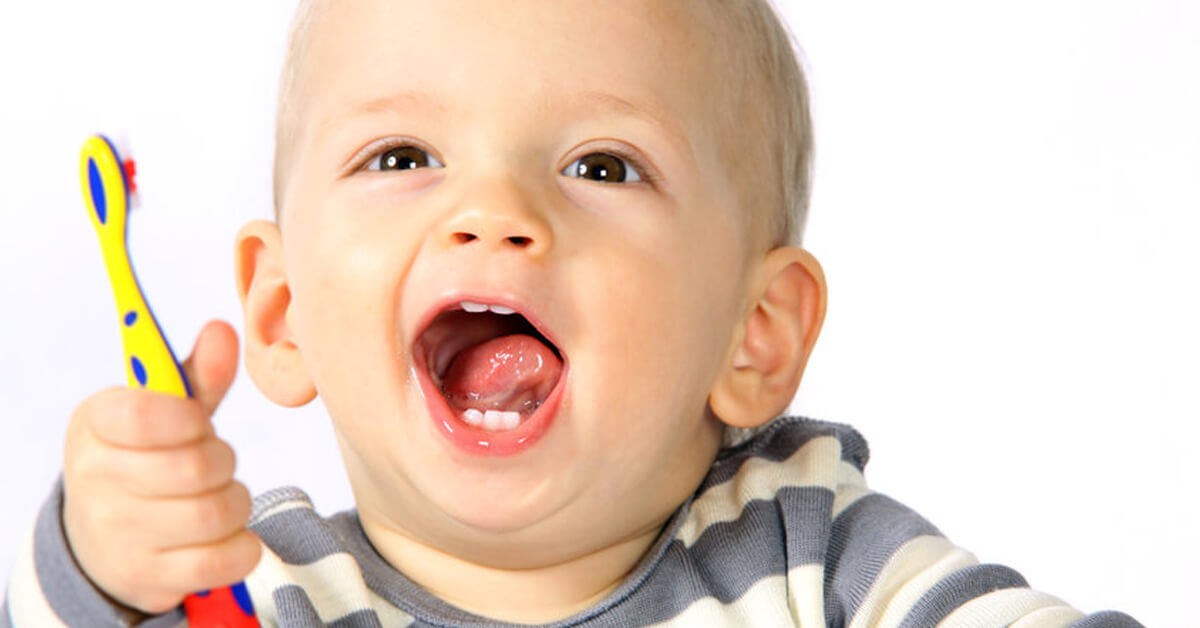 Kids dentistry is crucial for picking up problems early in a child's development. It's common to think that a child doesn't need to see the dentist until their first teeth erupt.
Preventative dentistry can now diagnose dental problems long before they progress to disease. For example, oral restrictions or tongue-ties are developmental problems.
Tongue-tie symptoms can be identified in the first moments after birth.
Your kid's tongue plays an important role in their kid's dental health. Even before birth, the tongue helps to develop straight healthy teeth.
The lingual frenum is the flap of skin sometimes found underneath the tongue.
In healthy development, the lingual frenum is removed in fetal development. A short lingual frenum can prevent normal movement and tongue posture.
The tongue should sit up behind the top front teeth and swallow, acts to expand the palate. The tongue also dictates speech, airway, and swallowing.
Symptoms of tongue tie in your newborn can vary and aren't the same from child to child.
Breastfeeding requires a very specific posturing of the tongue. The symptoms of short lingual frenum or tongue tie are many:
These include:
Signs of tongue-tie in newborns
Open mouth posture
Mouth breathing
Sleep apnea symptoms
Breastfeeding tongue tie symptoms (for the child)
Shallow or difficulty latching
The latch cannot be sustained for long
Sliding off the nipple
Prolonged feeds
Restlessness after prolonged feeds
Refusal or irritable during feeds
Dribbling and spilling
Falling asleep on the breast
Arching the back and pushing away
Gumming and chewing on the breast
Unable to use a dummy
Clicking noise while nursing (stridor)
Inability to hold pacifier or use bottle
Excessive gas
Reflux
Colic
Breastfeeding tongue tie symptoms (for the mother)
Cracked, bleeding nipples
Lipstick or inverted nipple
Pain while nursing
Over/under supply (inefficiently empties breast)
Developmental signs
Delayed speech, problem with certain letters or sounds
Lisp
Food & texture aversions
Tooth decay (even with constant brushing)
Gagging or choking,
Squirreling food
Difficulty talking fast
Can't move tongue past lips
Jaw joint and posture
Jaw pain
Migraines
Neck and back pain
Forward or slumped posture
Normal tongue vs tongue ties
The actual diagnosis and definition of tongue-tie are yet to be agreed upon. There are many different names and descriptions.
These sub-classes vary depending on healthcare practitioner. But to simplify it, we'll break it down into four classes of lingual frenum or tongue-tie.
The following is a guide to help you identify whether your child is at risk of tongue-tie. Your dentist, GP or ENT will perform a more thorough investigation to classify the oral restriction.
Anterior tongue tie: This is when the lingual frenum (flap of skin) extends right to the tip of the tongue. They are easy to see and will restrict the movement of the tongue the most.
Class IV Anterior tongue tie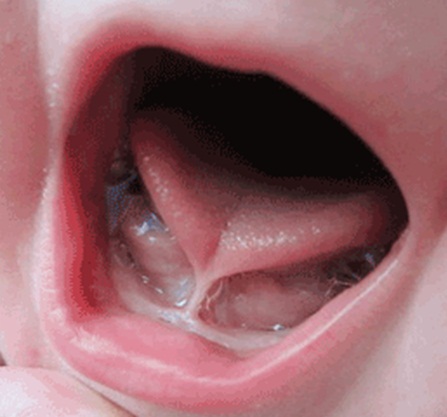 Class III: Anterior tongue tie doesn't reach the tip of the tongue but sits just underneath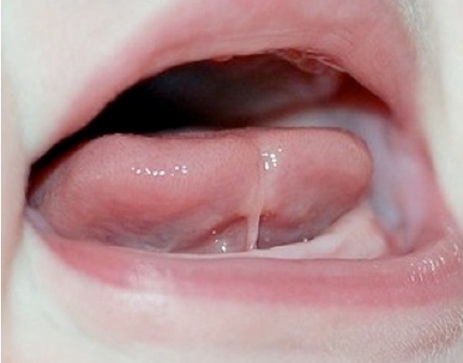 What is a posterior tongue tie?
A posterior tongue tie is an oral restriction at the base of the tongue. It doesn't extend to the tip of the tongue. There are two types of posterior tongue ties. These are harder to spot, and function of the tongue may be variably affected.
Class II (Posterior tongue tie) The lingual frenum extends up the base of the tongue, but not to the tip. It can be described as a 'thickening' of the frenum.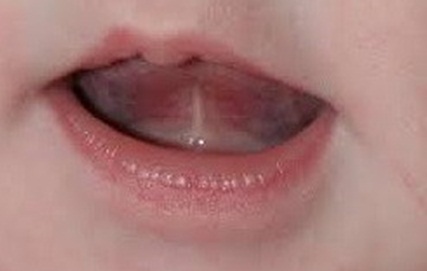 Class I Posterior tongue tie – these are also known as submucosal tongue ties. They sit under the mucosa of the floor of the mouth. They may be described as a wide flat mound. They are usually often not visible unless palpated.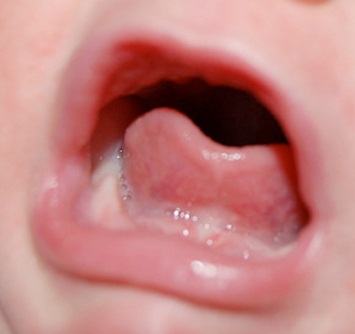 Is an anterior or posterior definition of tongue tie useful?
The grading of tongue ties is difficult because all restrictions have different presentation. Clinically, a class I baby may have severe trouble breastfeeding while a class IV may not. Assessment of tongue-ties needs to take in a full clinical history of the child's oral function and habit.
Class III and IV are thought of as anterior, whereas class I and II are posterior. It is not a strict grading system where stage I is minimal disease and stage IV is severe disease. Instead, the tongue tie classification system is a description of where the tie attaches to the tongue.
Does your child suffer from tongue-tie symptoms? Leave your questions in the comment section below.
For more information on Dr. Lin's clinical protocol that highlights the steps parents can take to prevent dental problems in their children: Click here.
Want to know more? Dr Steven Lin's book, The Dental Diet, is available to order today. An exploration of ancestral medicine, the human microbiome and epigenetics it's a complete guide to the mouth-body connection. Take the journey and the 40-day delicious food program for life-changing oral and whole health.
Click below to order your copy now:
US AMAZON
US Barnes & Noble
UK AMAZON
Australia BOOKTOPIA
Canada INDIGO