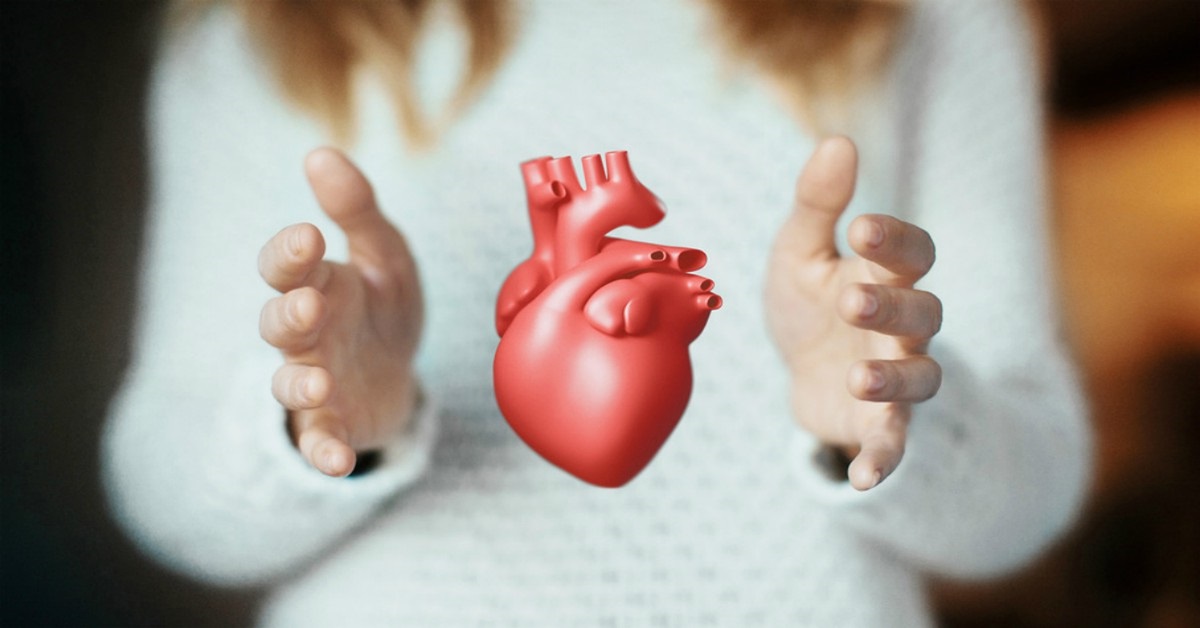 Part 2D: Vitamin K2 & Dental Calculus: How to Reverse Heart Disease
Oral hygiene is a difficult topic with most of my patients. Nearly all patients don't like to floss, despite any amount of lecturing from their dentist on its benefits! As one of those dentists, this bothered me a for a long time.
But I would see patients who had excellent oral hygiene – yet who had large deposits of dental calculus.
What is dental calculus? It's also known as tartar.
What is dental tartar vs. plaque? Dental tartar is calcified plaque.
One of the early warning signs of heart attack may be tartar buildup on your teeth.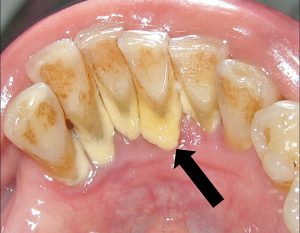 Dental calculus could be a sign of risk of heart attack and vitamin K2 deficiency
Gum disease affects up to 70% of older US adults. This is alarming because gum disease and bleeding gums may be a sign of heart attack risk.
In this article, I'm going to show you how plaque on your teeth relates to gum disease and heart attacks. It all comes back to the role of vitamin K2 in heart health and dental health.
Does gum disease cause heart attacks?
Bleeding gums is one of the most common chronic conditions in humans and it's well established that it contributes to heart disease. There are several studies examining the relationship between cardiovascular diseases (CVDs) and gum disease.
Periodontal disease has been found to be a risk factor for coronary heart disease. Other epidemiological studies show the link between gum disease and cardiovascular disease.
BUT
While the correlation has been demonstrated, can we say that gum disease causes heart attacks?
The evidence is not so convincing.
Why is this so? The missing activator X (vitamin K2) could hold the key.
Calcified dental plaque (calculus) is known to relate to gum disease. It's dental plaque that has hardened to a calcified, white buildup around the gum line of the surface of the tooth.
But we can't say calculus causes gum disease; it's not that simple.
Studies have shown that:
Because the evidence in both of these areas is grey, we need to investigate the missing link between the two.
Vitamin K2 and calcified dental plaque
Vitamin K2 activates osteocalcin and matrix-Gla protein to distribute calcium in the body.
Matrix-Gla protein may prevent the calcification of the periodontal ligament. Its action is to 'mop up' calcium in the body, including in the saliva.
The formation of dental calculus happens when an elevated pH causes a saturation level of ions.
Increased salivary calcium relates to periodontal disease. Elevated salivary calcium is also related to periodontal bone loss in smokers.
Excess build-up of dental calculus, is likely a deficiency in vitamin K2. Without vitamin K2 proteins activated, elevated salivary calcium and pH may result in the progression of gum disease.
Vitamin K2 and calcified arterial plaques
Calcium build-up in the arteries around the heart is a huge risk factor for heart disease. The coronary calcium score is significant as an indicator of heart attack risk.
Matrix-GLA protein is not only present in saliva to stop dental plaque calcification. In the blood, once activated by vitamin K2, it helps to remove plaque in arteries.
What the research says:
Vitamin K2 provides us with the real dental-heart connection. K2 deficiency results in an inability of the body to mop up calcium in areas where it can cause harm and place it where it's needed – in the bones and teeth.
Using teeth as symptoms of a blockage in your heart
The link between Vitamin K2 and arterial plaque shows that calcium buildup can be a sign of vitamin K2 deficiency.
Calcium balance and the fat-soluble vitamins show why your dental health could be the first way to spot serious health problems like cardiovascular disease.
Vitamin K2 has the ability to help you keep white teeth, but the health benefits extend to your heart.
Vitamin K2 Before and After

Dental tartar removed after dental prophylaxis. Vitamin K2 may prevent calculus build up on teeth.
If your dental cleans before and after look and feel like this. You need to look at your vitamin K2 intake.
While vitamin K2 may not give you white teeth directly, it certainly helps to prevent calcified dental plaque (the stained buildup you can see in the example above).
Vitamin K2 for blocked artery treatment and slowing arterial calcification
One study looked at a 270-day course of vitamin K2 given to patients for treatment for blocked arteries. Vitamin K2 significantly changes the levels of calcified plaque picked up in vessels radiographically.
If you notice you have fast buildup of calcified dental plaque:
*Always consult with your physician if using anticoagulant medications such as warfarin before changing your intake of vitamin K.
Now it's time to hear from you.
Have you noticed calcified dental build up on your teeth?
Want to know more? Dr Steven Lin's book, The Dental Diet, is available to order today. An exploration of ancestral medicine, the human microbiome and epigenetics it's a complete guide to the mouth-body connection. Take the journey and the 40-day delicious food program for life-changing oral and whole health.
Click below to order your copy now:
US AMAZON
US Barnes & Noble
UK AMAZON
Australia BOOKTOPIA
Canada INDIGO
Now we want to hear from you. Please leave your questions in the comments below.
For more information on Dr. Lin's clinical protocol that highlights the steps parents can take to prevent dental problems in their children: Click here.
Sources: