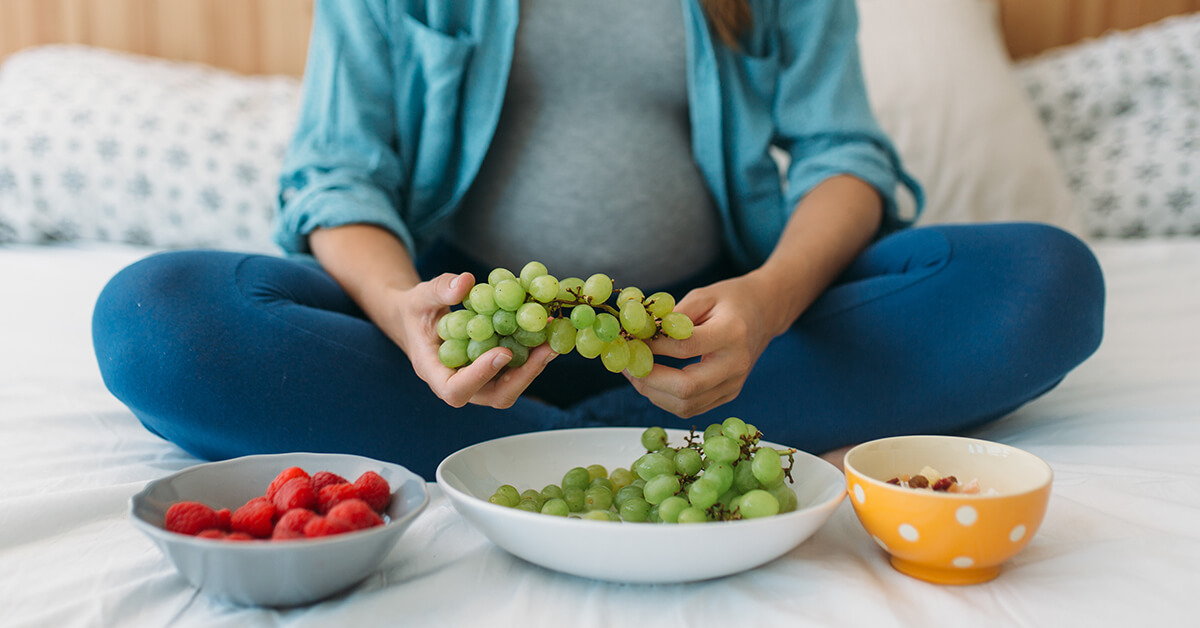 If you're preparing for pregnancy, you're about to experience significant changes to your body. Over the next nine months, your baby will go through the fastest growth period of its life. It's the most important period for raising a healthy kid.
The maternal gut microbiome plays a shifting role throughout pregnancy. Being familiar with these changes are important because it helps us to see how your kid's microbiome is created.
Did you know that healthy digestion influences your kid's dental health? Problems during pregnancy such as obesity or gestational diabetes all begin with the gut flora. They also may put your kid at risk of an imbalanced oral and gut microbiome.
What is a normal pregnancy microbiome?
To track healthy digestion during pregnancy, we should understand the changes in the microbiome. As soon as fertilization occurs, your body is preparing for pregnancy. A woman's gut microbiome goes through an entire cycle of changes. The gut flora shift with fetal growth stages.
Both maternal and kid's microbiome show natural changes that occur through infancy to early childhood. They also happen in the stages of pregnancy. These help to make hormonal, immune and metabolic changes needed for the pregnancy period.
The pregnancy microbiome shifts into what would be considered a disease like state. Microbiota associated with disease, are more prevalent in the pregnant digestive system.
In type-2 diabetes, insulin resistance, blood sugar, fat storage, and inflammation are related to gut microbiome changes. But in pregnancy, these changes are part of the body preparing for a growing child.
A healthy pregnancy is known to produce profound changes in gut microbiota. This includes an overall increase in bacterial load in the digestive system. That's why healthy digestion, prior to, and during pregnancy is crucial for raising a healthy kid.
Normal changes in the first-trimester pregnancy oral and gut microbiome
During the first three months, the pregnancy gut microbiome is similar to that of healthy, non-pregnant women. Changes will continue through the course of pregnancy.
The newborn microbiome closely resembles the mother's gut microbiome during trimester one.
Second trimester – The pregnancy oral microbiome changes
Sex hormones have a direct influence on your oral flora. Both saliva and plaque levels of estrogen and progesterone are higher in pregnant women. These sex hormones can be measured in plaque levels. It's known that every time you swallow thousands of bacteria they are transferred to the gut.
During the second trimester, a mother's oral microbiome has been measured to change. Bleeding gums also become common in the second trimester. This is due to the oral flora normally associated with gum disease.
These microbes begin to outnumber the bacteria known to be known to promote health. Studies show that this occurs even if with normal plaque levels. (There was no increase of amount of plaque, but a change in the types of oral flora).
The oral microbiome is in constant contact with the gut microbiome. In a newborn child, it's known to 'seed' the gut microbiome. These changes to the oral microbiome in pregnancy kick start changes to the digestive system.
Third trimester – The pregnancy gut microbiome changes
During the third trimester, the diversity of the gut microbiome has reduced. While it can't be measured until this period, it is likely in motion throughout the entire pregnancy.
Studies have shown that these changes vary from woman to woman. The pregnancy gut microbiome becomes very specific to a mother and her child.
This suggests that every pregnancy is different and the microbiome changes are fluid.  Outside factors like diet, stress and other health problems all play their part. Also, the gut microbiome present at conception is the mother's 'platform' for their pregnancy microbiome. This makes the changes in gut microbiome very different for every mother and child.
Research also shows the third-trimester pregnancy microbiome resembles those found in type-II diabetes. One big feature of type-II diabetes is the presence of inflammation.
There is a shift towards a disease like profile of the gut flora. Pregnancy needs a fast turnover of cells. It also decreases the bacteria that produce anti-inflammatory effects. Butyrate is a short-chain fatty acid known to have anti-inflammatory actions.
In the third trimester, the microbiota that produce butyrate are decreased. In inflammatory bowel disease, these gut microbiota have also been measured to decrease. They have also shown to be depleted in type-II diabetes.
Other changes to the pregnancy microbiome are associated with weight gain, insulin resistance, and inflammation.
In the context of pregnancy, these changes are necessary. But that doesn't mean things can't go wrong. Both obesity and gestational diabetes are problems associated with gut flora imbalance. These lie outside the normal changes in pregnancy. Studies have found overweight pregnant women have more harmful gut microbiota in their feces than normal weight woman.
While your gut flora will always change in pregnancy, healthy digestion is key to prevent the onset of disease.
Post-partum microbiome
After delivering your newborn, your gut microbiome begins to shift back to normal. However, this can take some time. Studies show that the gut microbiome does not return to baseline for at least one month. 
Pregnant mothers need to look after their oral and gut microbiome
Pregnancy is a sensitive time for your gut. The pregnancy gut microbiome helps your body change to the demands of carrying your unborn child. It poses challenges to maintaining healthy digestion during pregnancy
Shifts in the gut microbiome actually mimic changes seen in type II diabetes and obesity. This is normal, but it also means that pregnancy is a sensitive time for your mouth and gut microbiome.
Your microbiome shapes your newborn's oral microbiome and future dental and overall health. If you're planning a pregnancy, or you're pregnant, the digestive system is key to your kid's health.
Did you experience any of these changes during pregnancy? Leave your experiences in the comments section below.
Read on for how pregnancy changes your oral microbiome.
For more information on Dr. Lin's clinical protocol that highlights the steps parents can take to prevent dental problems in their children: Click here.
Want to know more? Dr Steven Lin's book, The Dental Diet, is available to order today. An exploration of ancestral medicine, the human microbiome and epigenetics it's a complete guide to the mouth-body connection. Take the journey and the 40-day delicious food program for life-changing oral and whole health.
Click below to order your copy now:
US AMAZON
US Barnes & Noble
UK AMAZON
Australia BOOKTOPIA
Canada INDIGO