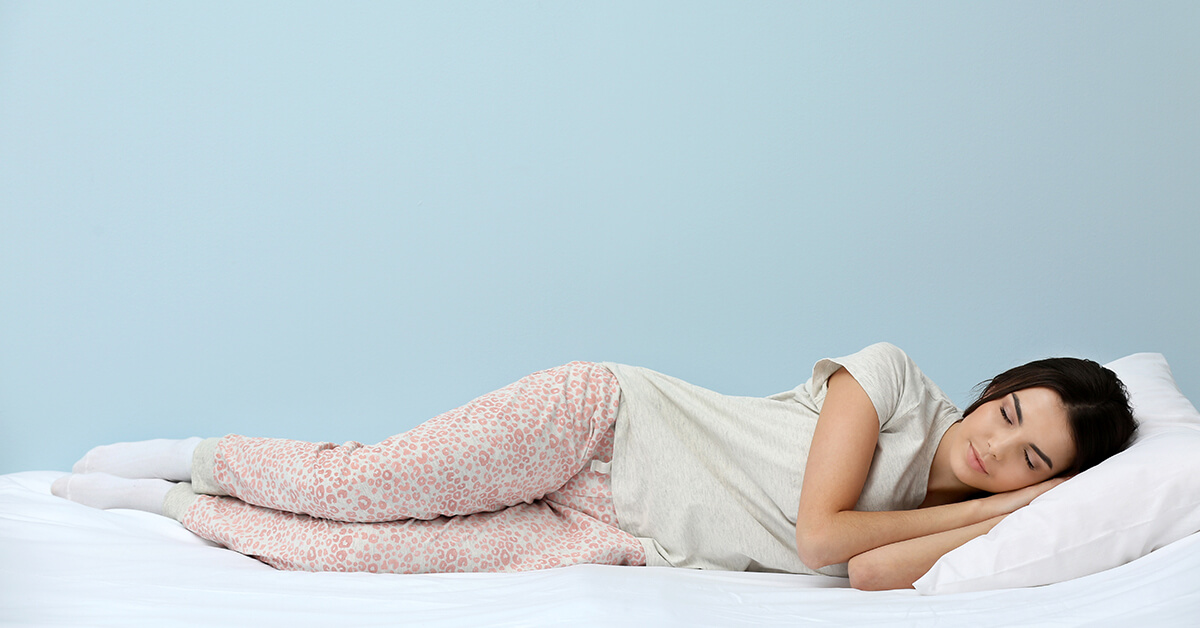 When it comes to sleep, both quality and quantity are important. Insufficient or poor-quality sleep isn't just an inconvenience – it can cause wide ranging health problems.
I see many patients who say they need to sleep better. But they don't know how much it can impact their dental and whole body health.
The Problem with Poor Sleep
Studies have shown that the lack of sleep or poor-quality sleep can have a stress-like effect on the body. So it's vital that we get more sleep and better sleep.
Experts recommend at least 7-8 hours of sleep a night, although some people have been shown to genetically function on around just 6 hours. Without sufficient sleep, your body enters a continual state of stress and your risk of obesity, insulin-resistant diabetes and heart disease increases. Inadequate sleep can also affect mental performance.
If you're having trouble sleeping, you're not alone. A growing number of people are suffering from insomnia. But why?
Often, lifestyle factors play a big role in poor sleep and sleep disorders. So how can we sleep better?
Tips For You to Sleep Better
Luckily, there are some techniques and natural remedies to help you sleep better. Try these first before resorting to medication.
1) Say goodbye to artificial light at night
Our body is designed to react to light levels. Once the sun has gone down, the body releases hormones – principally melatonin – that help us sleep. It's no coincidence that we can find it harder to sleep in those months when sundown is later.
But it's not just ambient light that affects our hormone regulation – it's artificial light, too. Artificial light, particularly the blue light emitted by TVs, monitors, phones and tablets, can disrupt the body's melatonin production.
In the modern world, we can spend many hours using these devices and may do so well into the evening. That's why, if you want to sleep better, it's important to reduce the amount of artificial light you expose yourself to and ensure you have at least an hour blue light free before bedtime. Some devices has a blue light reduction setting or filter app that can help.
2) Natural carbohydrates for dinner
Eating carbs for dinner can promote a restful sleep. How? Because they deliver tryptophan to the brain and pineal gland. The pineal gland needs tryptophan and other amino acids to produce melatonin, the sleep hormone.
If you eat carbs for your last meal of the day, your body maybe better primed to sleep. However, meals rich in protein can reduce tryptophan's availability to the pineal gland. Try natural carbs from a starchy vegetable like potato or sweet potato.
3) Keep things cool and dark
If your bedroom is cool and dark, it is guaranteed you will sleep better. We've already seen that our body needs darkness to trigger the production of the sleep hormone, melatonin. But the dropping of your body temperature actually stimulates the onset of sleep. If the temperature in your bedroom is too high, your sleep quality will be impaired.
4) Stress management
If you are having difficulties falling asleep at night, it might be because you're filled with adrenaline (fight or flight response). The body cannot instantly transfer from stress-mode to the rest-mode, so you need to learn how to manage the stress that occurs during your day. When you manage daily stress successfully, it's easier to fall asleep at night. Yoga, meditation and deep breathing exercises could all help you manage your stress and sleep better.
5) Physical exercise
Physical exercise is essential for maintaining general health and can really help with insomnia, especially when you do it outdoors. Physical exercise, along with the benefits of natural light, helps to regulate your diurnal rhythm. This manages the release of the necessary day and night hormones (e.g. sleep hormones like melatonin). Some studies have shown that physical exercise can be just as effective for insomnia as sleeping pills, so get out there and go for a run!
6) See a health professional
Lack of sleep can be a direct result of many different health problems, such as sleep apnea or restless leg syndrome. Don't ignore insomnia or associated symptoms. Sleep disorders can seriously impair your mental and physical health.
See a specialist. They can perform a sleep study to diagnose the problem and find the best treatment.
7) Natural remedies for poor sleep
Your sleep may be improved by using natural remedies. Some supplements that may help you sleep better are:
Magnesium – calming effect on the central nervous system
L-Theanine (an amino acid found in green tea)

calming effect on the brain
Improves the quality of sleep

Taurine

Reduces cortisol, increases GABA production
Induces the onset of sleep

5-HTP

Melatonin precursor
5-HTP interacts with several drug types:

Antidepressants such as fluoxetine (Prozac), paroxetine (Paxil), sertraline (Zoloft), amitriptyline (Elavil), clomipramine (Anafranil), imipramine (Tofranil), and others
MAOI antidepressants including phenelzine (Nardil), tranylcypromine (Parnate)
other types of medication including Tramadol.

If you are on medication, always check with your physician before taking 5-HTP. Large doses may cause side-effects such as severe stomach problems and muscle spasms.
Now we want to hear from you. Please leave your questions in the comments below.
For more information on Dr. Lin's clinical protocol that highlights the steps parents can take to prevent dental problems in their children: Click here.
Want to know more? Dr Steven Lin's book, The Dental Diet, is available to order today. An exploration of ancestral medicine, the human microbiome and epigenetics it's a complete guide to the mouth-body connection. Take the journey and the 40-day delicious food program for life-changing oral and whole health.
Click below to order your copy now:
US AMAZON
US Barnes & Noble
UK AMAZON
Australia BOOKTOPIA
Canada INDIGO