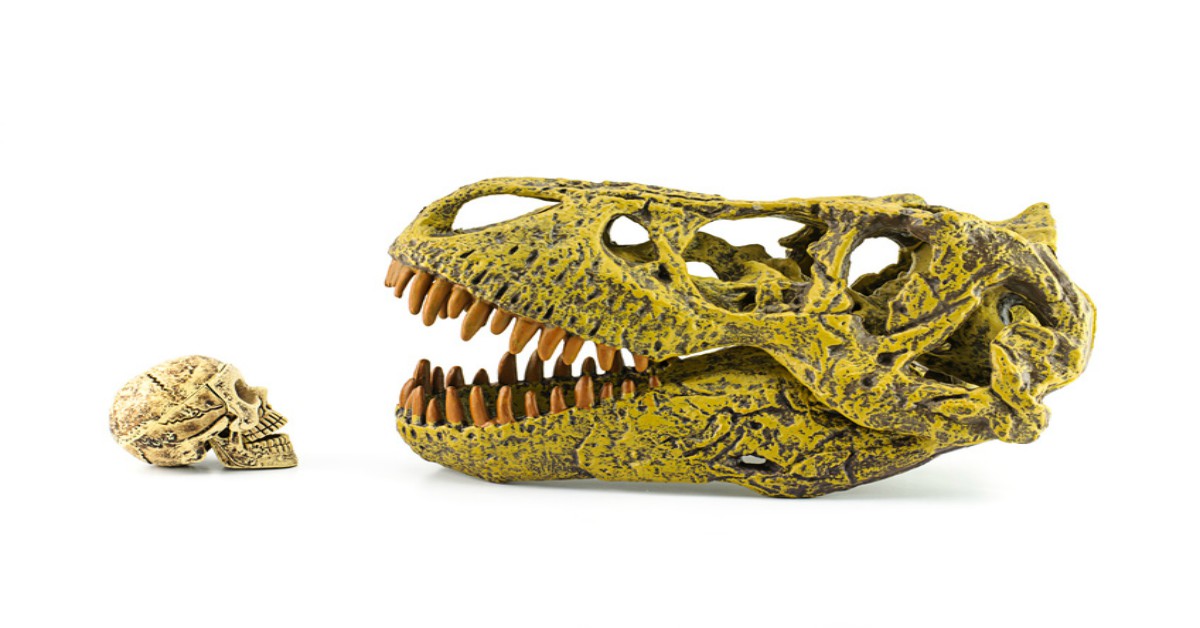 In the summer of 1935, near the southern border of Kenya, a dentist stood captivated in front of the gaping mouths of Maasai tribe members. These robust, towering, vigorously healthy herder-gatherers had never flossed, brushed, or even seen toothpaste. And yet they all appeared to have perfectly straight teeth devoid of any cavities.
Weston A. Price was a 65-year-old dentist practicing in Cleveland, Ohio. He'd spent twenty years looking for some kind of explanation as to why his patients, with access to the latest medical technology, continued to suffer from cavities, crooked, and crowded mouths. Meanwhile, people in the most underdeveloped parts of the world shared in universally stellar dental health.
Price suspected that the crooked Western smiles of the 1930s were caused by something in our diets. But he, nor anyone else in the scientific community, knew what. Along the east coast of Africa, visiting remote villages with his wife, Price discovered some revealing lessons in the teeth of the Maasai.
Today, our teeth are in a worse state than in any time in history. In the US, 13,500 orthodontists provide around four million children with braces each year. It's a figure that has roughly doubled since the 80s. Wisdom teeth surgeries remove 10 million teeth per year. Both have nothing to do with brushing and flossing. The problem lies deeper, in our jaws and skulls. Most of us no longer have a mouth that is large enough to fit an entire set of teeth.
For the past decade, I've seen patients with crooked, infected, and cavity-ridden teeth every day at my office. Each year their teeth appear to get worse.
I'm not alone. Today, tooth decay is the most common chronic disease in children. At least half of adults will have gum disease. The $120 Billion US dental industry maintains the image that our teeth are straight and shiny. But orthodontic braces, motorized toothbrushes and floss in many ways just hide the underlying problem. In the past five years of practice I can count on one hand the number of children that grow up with a mouth that fits a full set of teeth. Dental health, I've discovered, has less to do with toothpaste and polishes and much more to do with what we eat.
I learned this lesson from Weston Price. I came across Price's controversial book, Nutrition and Physical Degeneration, by accident on a bookshelf in Istanbul, Turkey. I'd taken some time away from practice to ponder the direction of my career.
As I huddled away from the scorching midday sun, I pored through Price's book. I learned that over the course of eight years, this semi-retired Dentist in his late 60s travelled to some of the harshest locations on the planet. He lived amongst twelve societies who were in the process of replacing their traditional diets with a modern western one. Their new food was based on white flour, rice, sweet condiments, canned vegetables, and other processed products. He moved from the nomadic tribes of Africa and Indigenous Australians to the Swiss of the Loetschental Valley and the Canadian Inuit, and more. Price meticulously examined these populations, documenting their jaw size, facial structures, dental cavities, and more. He took over 15,000 photographs.
He compared the dental health of the younger generation against their ancestors. It captured a fleeting snapshot in human history before the industrial diet swallowed the world. Refined sugar, flour, and vegetable oils were swiftly becoming readily available.
In every single society Price studied, the people who had stuck to their traditional diets had stunningly straight teeth and practically no cavities or caries. Yet they hadn't ever used a toothbrush and had never seen floss or toothpaste.
The Masaai tribespeople subsisted on a traditional diet of raw cow's blood, raw milk, and root vegetables. Price compared them to tribes who had adopted the processed flour, crackers, and canned foods of their white settles. In every case, in Africa and across the world, crooked teeth and cavities appeared in one generation of eating a Western diet. Bad teeth and crooked smiles, Price determined, had nothing to do with inheritance, but what we ate. Specifically, though, getting enough of the fat-soluble vitamins A, D, and K. These are primarily found in full-fat dairy, animal fats, organ meats, seafood, and egg yolks.
Price published Nutrition and Physical Degeneration in 1938 to mixed praise. A review featured in 1950 in The Laryngoscope said Price could be "the Charles Darwin of Nutrition." For others, Price was a radical whose theories were biased and flawed. Scientific Monthly said his conclusions "went much farther than warranted." The Journal of the American Medical Association called his approach "evangelistic rather than scientific." Price died in 1948, his ancestral and nutritional methods didn't fit into the scientific model of testing one variable to cure a disease. Dental research instead favored silver bullet solutions such as antibiotics and surgery, and he fell from the public eye.
As a dentist trained in Biomedical Science my professional opinion kept me a skeptic of Price. My gut, however, was telling me there was more to the story. I was trained to diagnose, classify and treat crooked teeth. The cause was vaguely assigned to genetics. Price was arguing something completely counter to my education, and my industry.
Price wasn't the only one. Fifty years later, Professor Robert Corruccini, an anthropologist and Smithsonian fellow came to the same conclusions. Corruccini spent two decades confirming Price's findings in populations around the world. He published over 250 research papers, from indigenous Australians to modern Kentuckians and even to primates. Our crooked smiles and bad teeth, Corruccini would say, were a "malady of civilization."
I began to realize my perception of dental disease was very limited. With Corruccini's work, I could appreciate the depth and perspective of what Price was trying to say. And, we have seen in the past century, that Price's grave warning's about the impact of diet on our teeth, have come true.
Our teeth and jaws have deteriorated almost exactly in-line with the consumption of the processed modern diet. By the 1980s, the US government would publish its first official low–fat dietary guidelines which favored grains, high-sugar, and high-carb foods. These were the exact same foods that Price and Corruccini had shown were deleterious to our dental health.
Despite the fortification of processed foods with vitamin D, Vitamin D deficiency is now considered a global epidemic. Since Price's time, type-II diabetes and obesity epidemics have skyrocketed. Gum disease is related to many conditions such as heart attacks and Alzheimer's disease. Without adequate Vitamin A, D, and K found in traditional and whole foods our jaws don't grow properly. Our teeth are cramped and crooked, and our air passageways suffocate. More than 22 million Americans suffer from obstructive sleep apnea, a disease that, in large part, can be tied to poorly developed jaws. Straight and cavity-free teeth, as it turns out, give us far more than a nice smile.
The traditional diets that Price examined in unwesternized populations often had ten-to-twenty times the fat-soluble vitamins of the current Western diet.
Vitamin D and A are well known to control mineral balance in the body. Without vitamin D, we don't absorb calcium to build teeth. Vitamin A is critical for bone building cells and facial growth signals.
Vitamin K, has been far less understood. The K vitamins are a family of chemically similar yet distinct molecules. K1 and K2 have very important and separate roles in the body. The medical community long thought that Vitamin K2 served for blood clotting as did its close relative, K1. K2 is now understood to be very unique; it activates proteins necessary to carry minerals into bones and teeth. Vitamins D, A, and K2 work together to absorb, package and deliver calcium to the bodies' hard structures. They behave in a sacred trilogy, not working in isolation, but in synergy with one another. There are currently no dietary guidelines for vitamin K2. It is found in very specific, full-fat, and some fermented and rare, foods – all of which have become, in many cases, removed entirely from our diets.
Today my practice is nourished with the science behind how food shapes oral health. Patients who eat full-fat, whole foods like butter, cheese and eggs fuel an inner immunity against dental disease. Breathing contributes to straight teeth, sleep, and brain health. Managing the oral microbiome helps direct gut health and metabolism to prevent chronic systemic disease. Prevention, with real, delicious food, instead of painful treatment, is the focus.
Crooked teeth are a sign that the body does not have the right material to grow properly. The mouth is a platform that shows you exactly what to eat for whole body health. Dental health needs to be the centerpiece of how we shape dietary guidelines.
Price had found what he frustratingly couldn't prove. We are a species with amnesia, that forgot how to feed itself.
The truth is in our teeth.
Dr. Steven Lin is a dentist, TEDx speaker, and author of The Dental Diet.
Want to know more? Dr Steven Lin's book, The Dental Diet, is available to order today. An exploration of ancestral medicine, the human microbiome and epigenetics it's a complete guide to the mouth-body connection. Take the journey and the 40-day delicious food program for life-changing oral and whole health.
Click below to order your copy now:
US AMAZON
US Barnes & Noble
UK AMAZON
Australia BOOKTOPIA
Canada INDIGO
For more information on Dr. Lin's clinical protocol that highlights the steps parents can take to prevent dental problems in their children: Click here.