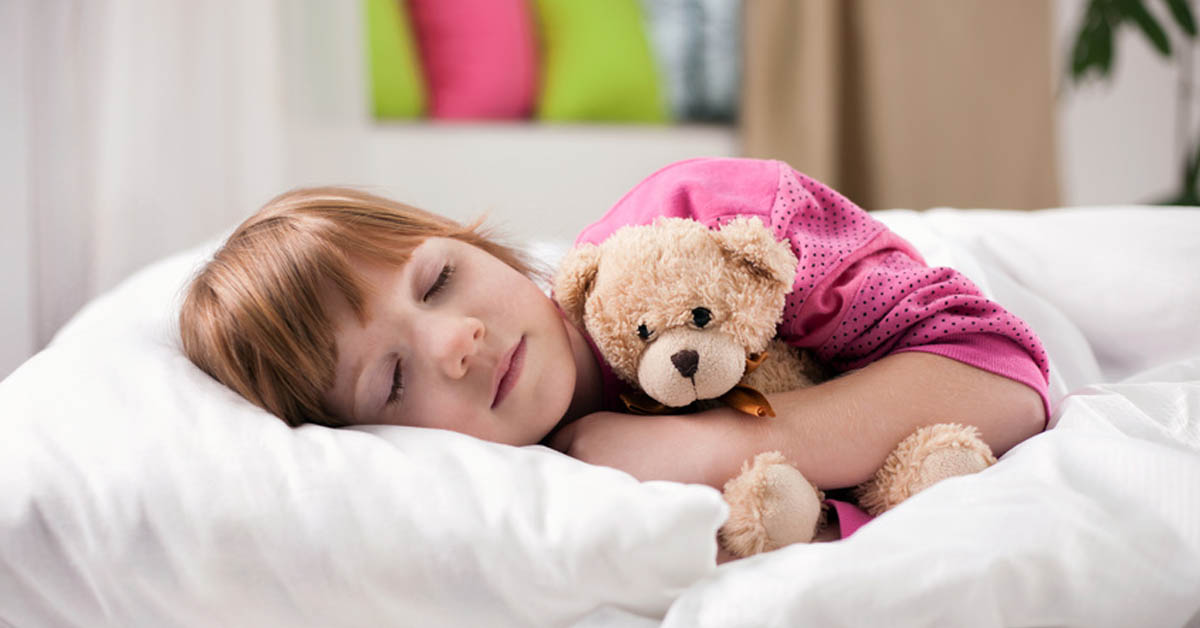 Is it normal if your child snores? I get asked this question a lot in the dental practice. Almost immediately after looking at child, I can see the signs of snoring or sleep disorders.
Pediatric obstructive sleep apnea (OSA) is a recently recognized condition—it was initially described only four decades ago in 1976. A few years later, Christian Guilleminault, of Stanford University, defined childhood sleep apnea as being different from adult sleep apnea.
Approximately 10% of kids are known to snore and 2-3% have clinically detectable disease. The problem is that many kids may be suffering from the condition, without us knowing.
This difference is important to understand because it plays a role in development. Children's obstructive sleep apnea is characterized by:
Disturbed nocturnal sleep (as opposed to excessive daytime sleeping)
Behavior and concentration problems (especially at school)
Hyperactivity
Sleep terrors
Depression
Insomnia
Nocturnal enuresis (bed wetting)
Psychiatric disorders
Kids with OSA suffer from partial or full blockage of the airway during sleep. When a child's airway is faulted during sleep, the body reads this phenomenon as a symptom of choking. Then, the brain turns on, blood pressure rises, and sleep is disrupted.
Sound asleep or a Sleep Dysfunction?
The most obvious symptom of childhood sleep apnea is persistent and loud snoring on most nights. The snoring may be broken up by complete blockage of the airway, which sounds like snorting or gasping noises. Since your child may not be getting good, quality sleep, they are likely to be irritable during the day and have difficulty concentrating.
Another sign of pediatric OSA is chronic mouth breathing. Breathing through the nose ensures proper oxygen flow and contributes to proper oral health. When a child is consistently breathing through the mouth it's often due to a misalignment of the tongue, which can lead to other developmental issues, including pediatric OSA.
Currently, the only official way to diagnose pediatric OSA is through an overnight polysomnographic reading in a sleep laboratory. However, the results aren't always reliable. This tool is also usually not readily available for parents and often isn't realistic for the child.
The good news is if sleep apnea is caught early enough, children can be re-trained to breathe normally during sleep.
There are numerous treatment options for pediatric sleep apnea – let's examine a few options.
Tongue and lip tie release
One exam that every parent should consider for childhood sleep apnea are to look for oral restrictions. Tongue and lip ties can prevent proper oral function that allows a child to breath and use their mouth properly.
To read more about tongue-tie and how to identify a tongue tie in your child read more here.
Tonsillectomy & Adenoidectomy
Every child who snores should see an ENT. Swollen adenoids and tonsils can prevent a child from breathing properly and increase their risk of obstructive sleep apnea.
The most common treatment for children with obstructive sleep apnea is tonsillectomy and adenoidectomy (T&A), which is a surgical procedure to remove the child's tonsils. However, it's been proposed that this may not be the most effective option in treating pediatric OSA, and the results are undefined. There are other complications that arise from T&A, such as childhood obesity.
T&A can be a risky procedure but it shouldn't be avoided in cases when it's necessary. Rather, be advised that many complications have been reported to arise after the procedure. T&A isn't always a permanent solution for pediatric OSA, breathing issues may recur later in life.
Remember that a child's immune system is primed in the gut. Any child who has been diagnosed with swollen tonsils or adenoids should undergo a complete dental and dietary exam to re-establish their digestive and gut function.
Myofunctional Therapy
Orofacial myofunctional disorders (OMDs) are disorders of the muscles of the mouth and face.
These disorders of muscle function effect:
Breastfeeding
Facial skeletal development/growth
Chewing
Swallowing
Speech
Oral hygiene
Orthodontic treatment
Joint movement
Breathing during sleep
Myofunctional therapy (MFT) is a treatment for OMDs involving painless exercises of the tongue and certain facial muscles. Some exercises include:
Pronouncing oral vowel sounds either continuously or intermittently
Moving tongue tip against hard palate
Moving tongue against surfaces of teeth (superior and lateral)
Forcing tongue onto floor of the mouth
Contraction or relaxation of the lip
Suction movements
Finger pressure against certain facial and jaw muscles
The theory is, once the facial muscles are activated and realigned, the tongue, mandible, and other facial muscles will follow. The treatment is an individualized daily practice that normally takes place with the help of parents, over 6 to 12 months.
To practice myofunctional principles with your child at home, you can read this article here.
Since OMDs affect the way the mouth and face is positioned, they play an important factor in causing children's OSA. Recent research has shown MFT to have promising results for those who suffer from pediatric OSA. Although MFT seems to be a valuable treatment for pediatric OSA, more research and investigation is needed.
Continuous Positive Airway Pressure
Continuous positive airway pressure (CPAP) is a therapy used throughout the mainstay of adults, adolescents, and children who suffer from sleep apnea. This method is used when all else fails and when the patient is seriously at risk during sleep. However, children often fail to adhere to a CPAP regimen. The device is bulky and can be uncomfortable, causing bedtime to be even more difficult in most cases.
CPAP therapy also can cause developmental issues for children. Follow up after 1 year of treatment, shows that children treated with masks presents a negative effect on important facial growth. This negative effect is currently not talked about nearly enough in the realm of pediatric OSA.
In children, the goal should always be to correct long term diet, breathing and oral function. CPAP is a treatment.
Sleep Apnea or ADHD?
Attention Deficit Hyperactivity Disorder (ADHD) is a common condition seen in children and adults alike. ADHD is marked with problems with concentration, organization, memory, and impulse control. Interestingly, this disorder has been shown to be a product of children's sleep apnea.
Many of the symptoms of pediatric OSA are similar to the symptoms of ADHD and they interfere with the child's social, intellectual, and relational experience. Children suffer greatly when they're misdiagnosed with this disorder and may not receive the treatment they need for an acceptable quality of life.
Sleep and breathe better
Pediatric OSA is a condition that isn't well recognized by medical and dental professionals. Treatment options are limited and lacking in investigation. This is a real issue for many children and parents and the effects of pediatric OSA aren't to be minimized.
The safest and most effective ways to prevent or correct pediatric OSA is through introducing pediatric dental exams and orthodontic treatment, early on in life. In addition, closely monitoring your child's breathing and development allows you to detect sleep apnea in time to reverse it. Myofunctional therapy is a non-invasive treatment that could also dramatically benefit those suffering from this condition – it's worth looking into if your child suffers from pediatric sleep apnea.
If your child shows signs of sleep apnea, consult your doctor or dentist—catching this disorder in the beginning stages allows for ample treatment.
Another important part of pediatric OSA is spreading awareness and education. Share this article with a parent who might want to get a better night's sleep!
Have you noticed any signs of pediatric sleep apnea in your child? Leave your experiences in the comment section below.
Want to know more? Dr Steven Lin's book, The Dental Diet, is available to order today. An exploration of ancestral medicine, the human microbiome and epigenetics it's a complete guide to the mouth-body connection. Take the journey and the 40-day delicious food program for life-changing oral and whole health.
Click below to order your copy now:
US AMAZON
US Barnes & Noble
UK AMAZON
Australia BOOKTOPIA
Canada INDIGO
Resources:
http://www.entnet.org/content/pediatric-sleep-disordered-breathingobstructive-sleep-apnea
http://emedicine.medscape.com/article/1004104-overview?pa=xW6lOuc1c2n52C5tXrA7UVePeX5G6gqiLzyo49k8gShE8tTOr2ENWGUsOz7NygZ5sP7VhELo18LP4KweaUOGSLOwhd8Mdk7tVO%2FdkscsGC4%3D
http://jamanetwork.com/journals/jamaotolaryngology/fullarticle/1752295
https://www.cdc.gov/healthyschools/obesity/facts.htm
https://www.ncbi.nlm.nih.gov/pmc/articles/PMC3004500/
https://www.ncbi.nlm.nih.gov/pmc/articles/PMC4402674/