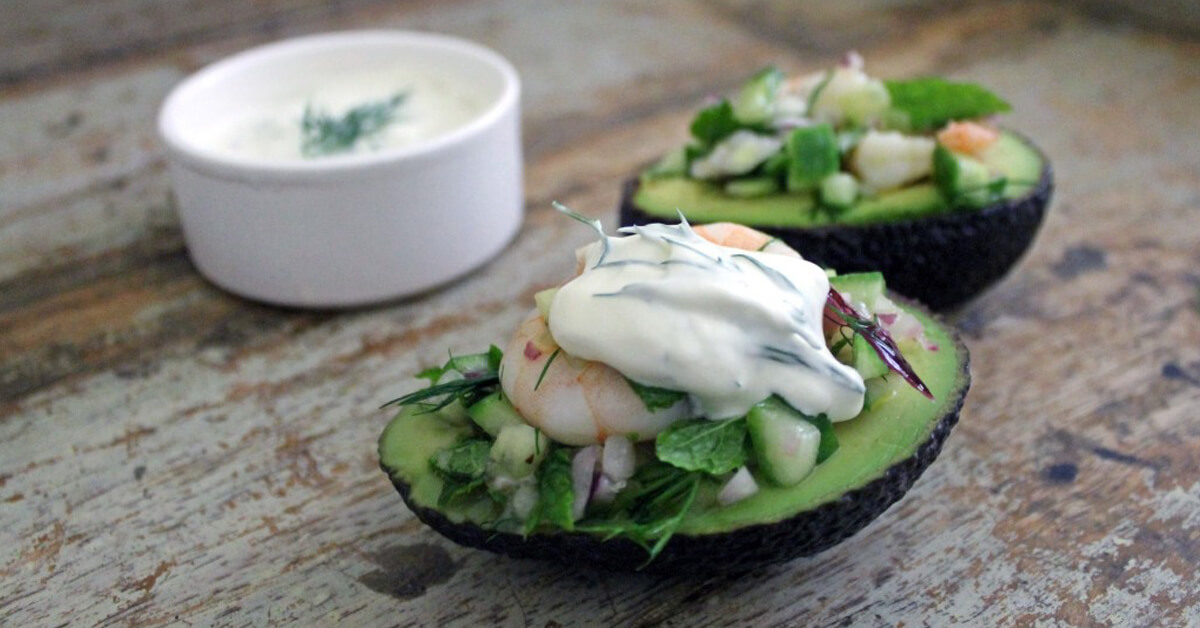 Part of following an ancestral nutrition plan is ensuring a good amount of natural fats within the diet. Not only do avocados offer a rich source of natural fats but they are also the perfect vehicle to carry your favorite Paleo toppings. That's why they're great for quick paleo meals. Pop your topping on top, add some flavor and you're ready to eat!
This low carb, gluten free and nutrient dense paleo recipe can be pulled together in as little as ten minutes. Packing an intense flavor punch, the zing of the cucumber and red onion salsa perfectly complements the creamy richness of the avocado.
The key to this is to ensure to dice the cucumber and onion very finely so as to not overwhelm the dish. It is beautifully simple and makes a great gluten free dinner party appetizer or quick Paleo lunch.
The avocado boats are perfectly delicious on their own, but for those who incorporate dairy into their diet, try adding a good dollop of dill infused sour cream to create an even more decadent treat. You can also experiment with different herbs and flavor combinations to create your own quick and easy Paleo snack.
Servings and Prep Time
Serves 6
Time: 10 minutes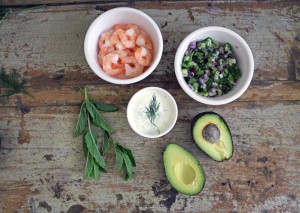 Ingredients
For the salsa filling:
100g king prawns
1/3 of a cucumber diced into small cubes
1 tablespoon of finely diced red onion
1tablespoon of chopped fresh mint
1 tablespoon of chopped fresh dill
2 tablespoons of extra virgin olive oil
2 teaspoons of apple cider vinegar
A generous pinch of sea salt
A pinch of black pepper
3 medium ripe avocados
Optional dill infused sour cream dressing:
½ cup of full fat sour cream
2 teaspoons of apple cider vinegar
1 tablespoon of chopped fresh dill
A generous pinch of sea salt
A pinch of black pepper
You will need:
Method
Add the diced onion, cucumber, dill, mint and prawns to a mixing bowl.
Season with salt and pepper and add the oil and vinegar. Stir the ingredients together to ensure they are thoroughly combined.
To make the sour cream dressing, add the sour cream, dill, apple cider vinegar, salt and pepper to a small mixing bowl and stir to combine.
Slice each avocado in half and remove the pit so you have 6 avocado boats.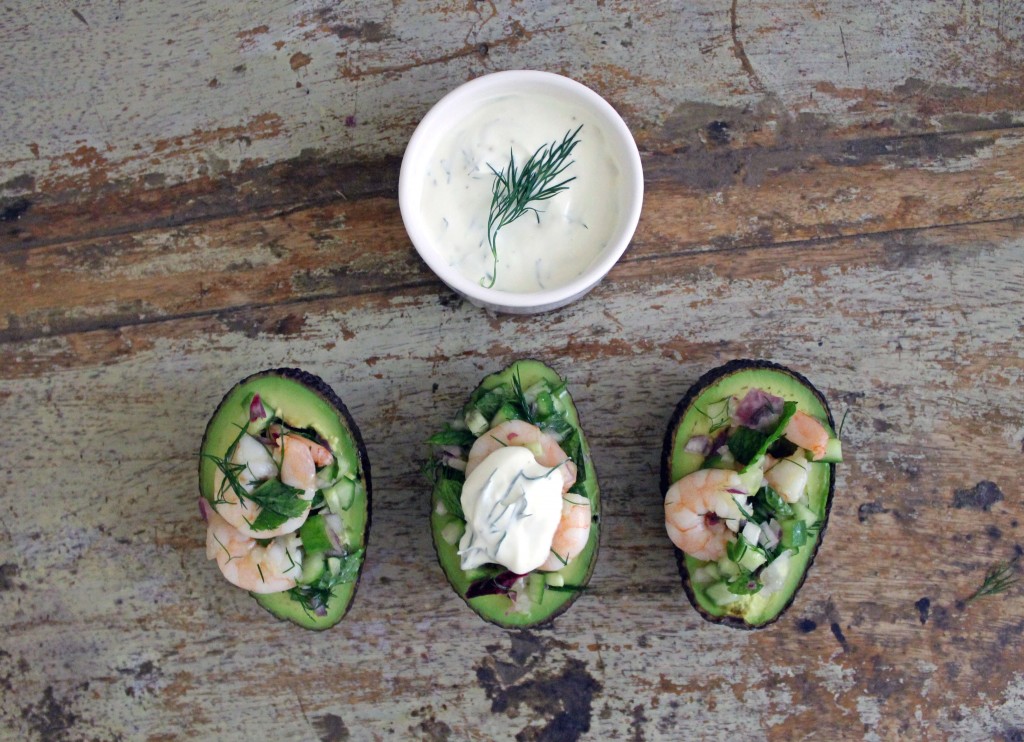 Divide the salsa into 6 and dress each avocado half with 1/6th of the filling.
Serve immediately and top with the dill infused sour cream.
Want to know more? Dr Steven Lin's book, The Dental Diet, is available to order today. An exploration of ancestral medicine, the human microbiome and epigenetics it's a complete guide to the mouth-body connection. Take the journey and the 40-day delicious food program for life-changing oral and whole health.
Click below to order your copy now:
US AMAZON
US Barnes & Noble
UK AMAZON
Australia BOOKTOPIA
Canada INDIGO