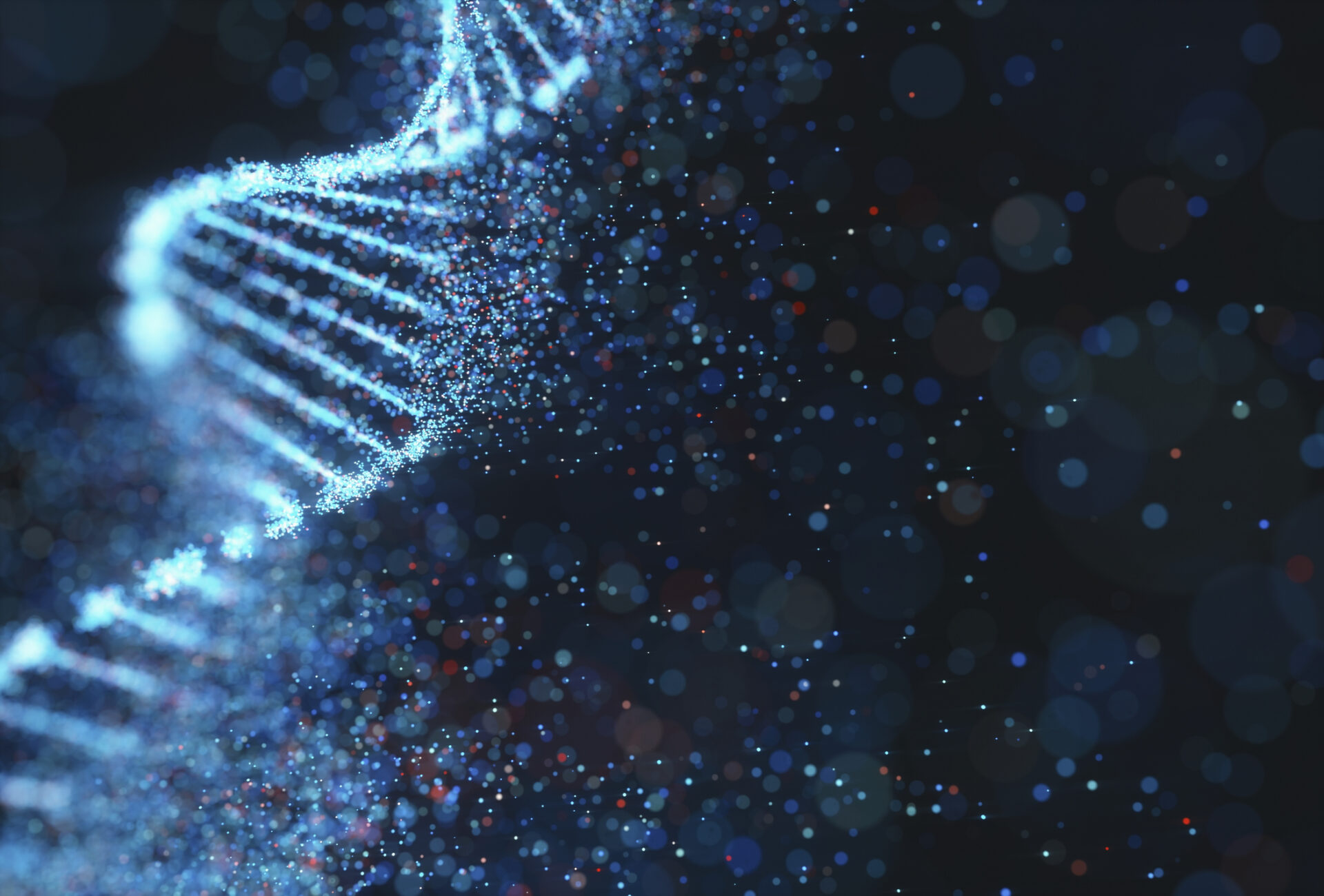 In the 1920s, Einstein labeled it as 'spooky action' at a distance. He was referring to the puzzling outcome suggested by quantum physics that two particles are connected while not in the direct vicinity. It predicts an action on one of two 'entangled particles' will instantaneously happen to the other. Defying many laws of classical physics, quantum entanglement has since been observed experimentally, and as with other arms of quantum mechanics, it defies the standard model. Today, quantum biology, the inevitable daughter of quantum physics, is beginning to break our perceptions of the rock-solid reality of the natural world. Could we all be truly biologically connected? Scientists are now studying tiny MicroRNAs that float through a genetic 'ether' and could describe a connected field that our DNA listens and entangles within.
In the 21st century, the idea of an ever-present field of information is a part of everyday life. The cell phone in your pocket is connected, instantaneously, to nearly all information ever discovered by human civilization. While the Internet connects two people on either side of the globe, could it also be possible that these types of links exist in biology?
Quantum biology is the application of quantum mechanics to the natural world. That means human physiology in a world of uncertainty, multiplicity, and infinite connectivity. While still in its infancy, researchers are discovering new ways that quantum biology rewrites the foundations of natural biology.
The expression of DNA is one of those areas that keep re-writing itself. Today researchers are uncovering the strange and 'spooky' implications that shatter notions of 20th-century physiology.
Writing the 'New Biology' Story
Eastern philosophies described the entire world we live in as being connected. They include the tiny cellular processes of our body to macroscopic movements of astronomical objects. It arises from explaining living systems and the physics that govern them under one umbrella.
Modern science has taken a very different approach. During the industrial revolution, the focus moved to how technology could break the natural world into its tiniest parts. While effective in real-world applications, as we delve deeper, we find roadblocks to the logic of how the tiniest parts of our reality behave. It has found the quantum world is far different from what we predict from our perspective above.
Physicists have been grappling with the same issue. Since the 1920s, they've been trying to resolve the behavior of the tiniest particles (quanta) to the larger observable. The problem (for all of us), is that quantum mechanics has been demonstrated to govern everything including computer-code, and is now re-writing our understanding of biology.
In applications to health and physiology, a prime example is a way we look at DNA. In the late 90s, as the Human Genome Project (HGP) was unraveling, it was becoming apparent that there were far more subtle ways that DNA behaves than previously thought. The rise of epigenetics and non-coding 'mutations' affecting the expression of DNA rocked the idea that our genetics were the single drivers of biological life.
These findings chip away at the central dogma of biology. DNA doesn't simply progress to RNA and hence proteins. Following these leads, scientists are now looking at even smaller parts of DNA, called microRNAs. These tiny, previously ignored snippets of genetic information are found nearly everywhere in nature and may show how DNA expression is the result of an interconnected web of information.
Junk DNA, MicroRNAs, and Epigenetics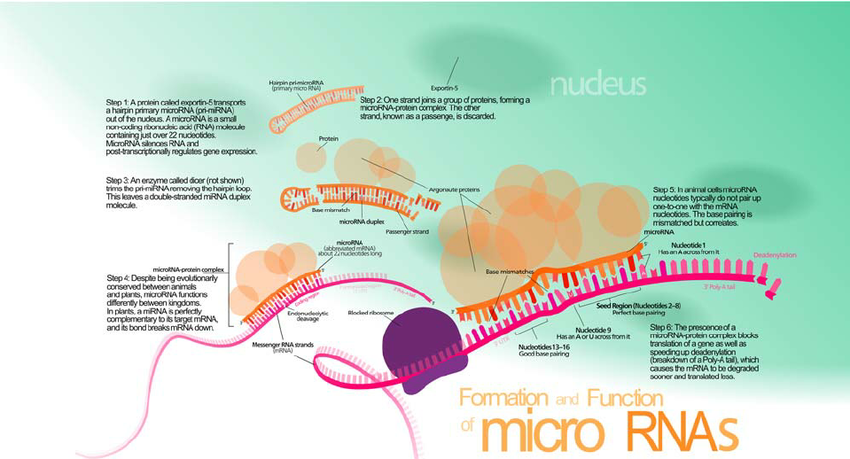 You have to forgive scientists for naming noncoding segments of DNA code as 'junk DNA'. Describing 98% of the human genome, compared to 2% of bacteria, that's an incredible amount of pointless information. Since the HGP there has been an explosion in the understanding of how these snippets of information can influence gene expression.
MicroRNAs(miRNAs) are short non-coding RNAs that regulate gene expression. They can intercept target mRNAs and repress protein production by destabilizing and silencing certain genes.
While the abundance of miRNAs is now well known, their 'silent' role in genetic expression is painting a baffling picture for geneticists. MiRNAs affect the protein levels of the target mRNAs without modifying the gene sequences.
For example, miRNAs could provide a linking arm between epigenetic and environmental messages. Through reciprocal actions of miRNAs and epigenetic changes to DNA, a miRNA-epigenetic feedback loop and have an extensive influence on gene expression.
Research is showing that certain diseases could be due to the interruption of the miRNA-epigenetic feedback loop.
The MicroRNA Highway of Genetic Information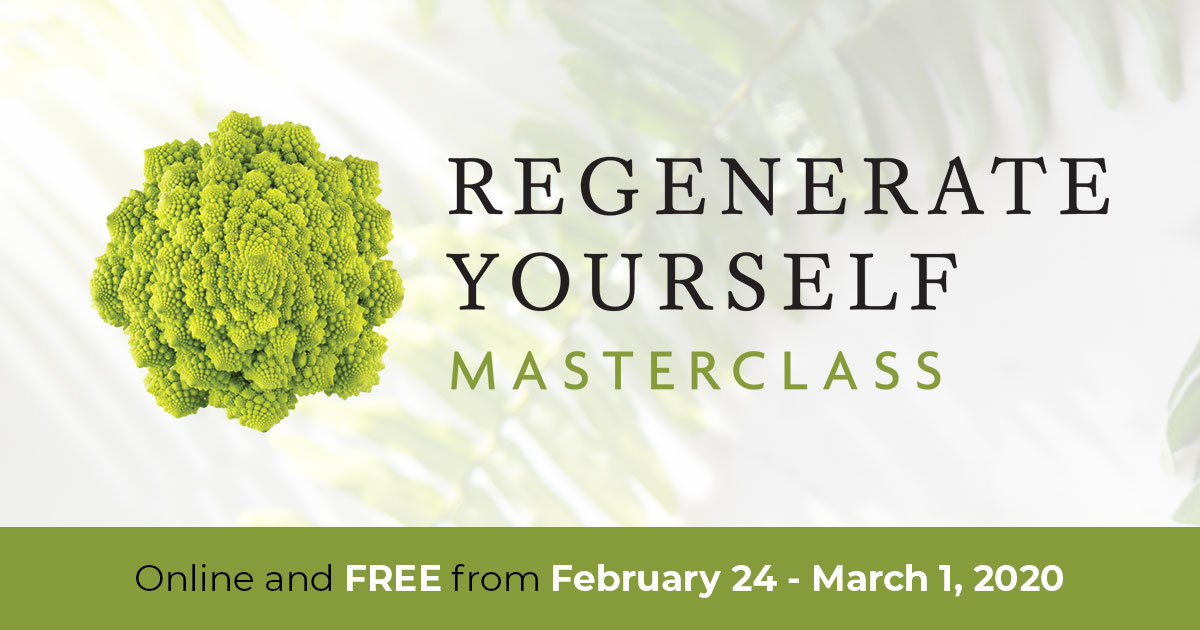 MiRNAs have been found to influence the expression of the entire human genome.
However, taking a broader look, they could serve as a channel for cross-species communication. MiRNAs are known to survive in extracellular environments for up to four days. That means they live outside the cell and travel to different parts of the body. Found in every fluid and organ system of the body, they represent a DNA 'messenger' system.
Beyond their resilience, while naked, nature has built an incredible system to ensure their survival and transport.
These messengers, called exosomes, carry microRNAs from organism to organism. As 'shuttles', they provide a protected pathway for miRNAs and may perhaps extend their lifespan. We are exposed to food-derived exosomes from plants and animals which could verify as a 'packet' or perhaps, 'quanta' that tells your DNA how to express itself.
One example is exosome-like nanoparticles from ginger are found to produce potent anti-inflammatory effects.
The Quantum Entanglement of Life
The science of miRNAs is revealing the startling reality predicted by quantum physics and ancient philosophy.
An expression of your DNA is the total multi-dimensional input of plants, animals, and time throughout our ancestral history. MiRNAs carried by exosomes in food, and across all kingdoms of life, show that your genes are in constant communication with itself, and the environment.
Quantum biology is providing the foundations of the connected, dependent and always reversible nature of our very own body.
This article was based on an exert from Sayer Ji's upcoming book Regenerate.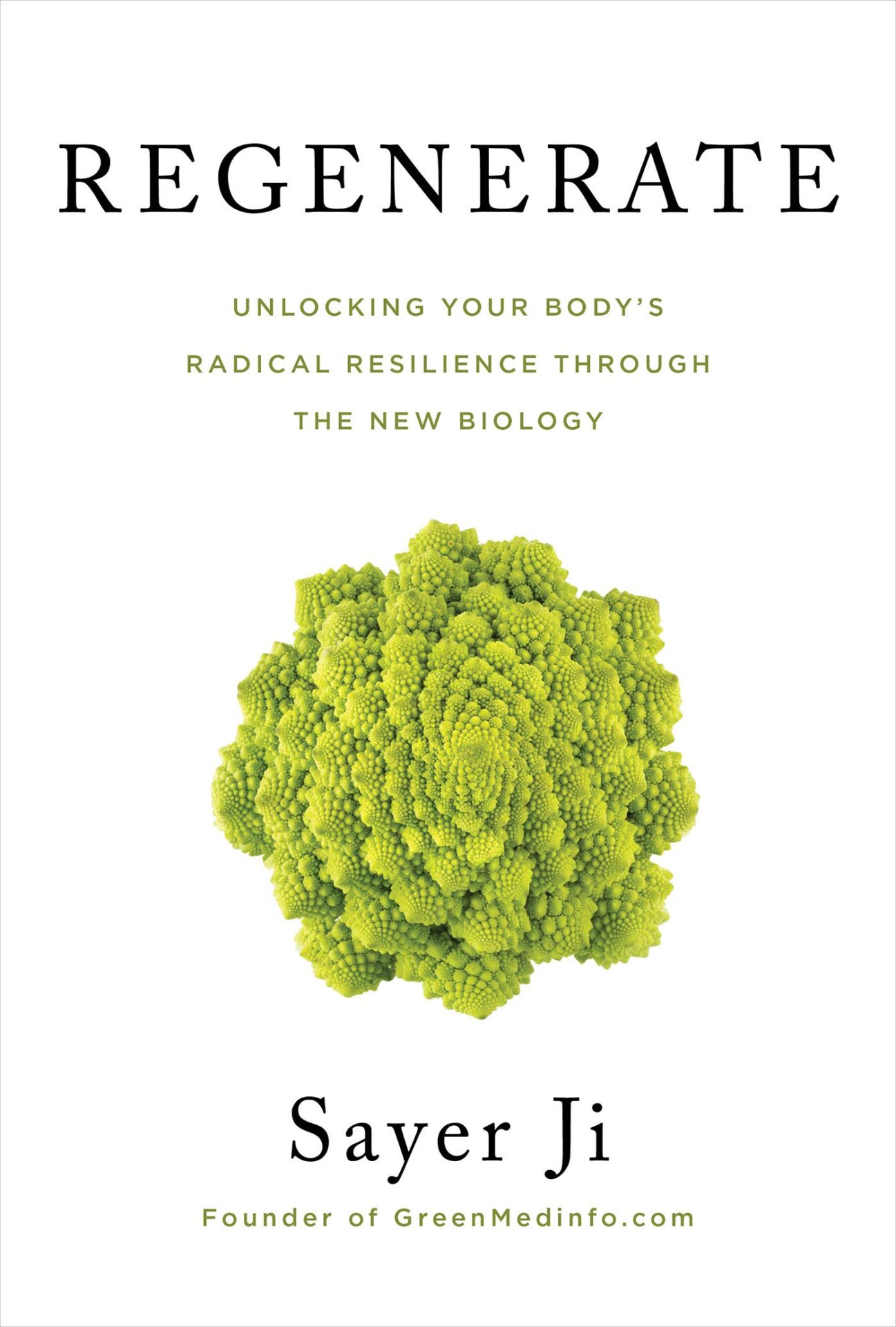 Further Reading:
https://www.frontiersin.org/articles/10.3389/fendo.2018.00402/full
https://www.ncbi.nlm.nih.gov/pmc/articles/PMC3048316/
https://www.ncbi.nlm.nih.gov/pubmed/19021530
https://www.researchgate.net/publication/274319110_Exercise-associated_DNA_methylation_change_in_skeletal_muscle_and_the_importance_of_imprinted_genes_A_bioinformatics_meta-analysis